« Second Federal Appeals Court Finds Obama's Recess Appointments To NLRB (National Labor Relations Board) Unconstitutional | Main | Rep. Mike Kelly Gets Standing Ovation at House Hearing after Hammering IRS Targeting of Conservatives »
May 18, 2013
IRS Asked Group About Content of Their Prayers
Rep. Aaron Schock Asks Why the IRS Asked a Conservative Group to "Detail the Content of Your Members' Prayers"

House Ways & Means Committee Hearing on the IRS Scandal where GOP Rep. Aaron Schock asked acting IRS Commissioner Steven Miller why the agency asked a Conservative group to "please detail the content of the members of your organization's prayers." That's right – "the content of their prayers."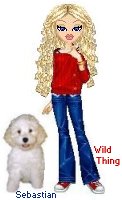 Wild Thing's comment................

This is all so sick sheesh, they are so full of wielding power and this is very dangerous.
Posted by Wild Thing at May 18, 2013 01:47 AM
---
Comments
Nothing strikes fear in the American People like the IRS. The IRS can confiscate private property and assets without a court order. Al Capone didn't go to jail for his crimes. He went to jail for tax evasion.
It amazes me that liberals are defending the IRS. This could have easily been a conservative group of IRS agents under a Republican Administration targeting liberal organizations.
Posted by: BobF at May 18, 2013 07:53 AM
---