« Special operator claims US could have intervened in Benghazi and Obama is Not telling the truth! | Main | Most Destructive Obamacare's Tax Hike Train Wreck Coming Up »
May 01, 2013
Florida State Senate Passes 'Infants Born Alive' Legislation Unanimously - Good for Florida a step in the right direction!
Florida State Senate Passes 'Infants Born Alive' Legislation Unanimously
The Florida state Senate Tuesday unanimously passed a bill that would provide medical care and legal protection for babies who are born alive following failed abortions.
The bill requires that infants born alive be immediately transported to the nearest hospital and provided appropriate medical treatment that is equal to treatment given to any other infant following natural birth.
LifeNews reports that, despite opposition from Planned Parenthood, the measure cleared the state House Criminal Justice Subcommittee. With the unanimous vote in the state Senate, the bill now heads to Gov. Rick Scott (R) who is expected to sign it into law.
The legislation, which is the same measure that President Barack Obama refused to support as an Illinois state senator, mirrors the national Born Alive Infant Protection Act signed into law by President George W. Bush. The federal law was passed following exposure, by nurse Jill Stanek, of Chicago-area hospitals that left infants to die in utility closets after failed abortions.
In response to the Florida Senate's vote, Americans United for Life (AUL) president Dr. Charmaine Yoest said:
Stories of children stabbed with scissors in Dr. Kermit Gosnell's Philadelphia abortion clinic and the LiveAction videos released this week show that infanticide is an on-going problem in American abortion clinics today. We also call upon states to enact AUL's model clinic regulations which require abortion clinics to abide by the same basic medical standards as demanded of other out-patient surgical facilities. Florida legislators are an example to the rest of the nation of courageous leadership on behalf of Life.
Yoest added, "The recent statements by Planned Parenthood's Florida lobbyist illustrate just how fragile even the most humane legal protections for young children really are in America."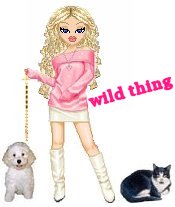 Wild Thing's comment..................
This is good news, at least it is a start and a big one.
Posted by Wild Thing at May 1, 2013 12:40 AM
---
Comments
Good. Abortion is murder. Killing a born alive infant is especially horrifying. Good deal Florida.
Posted by: TomR,armed in Texas at May 1, 2013 12:58 PM
---