« Total Jerk Harry Reid Calls Sen. Ted Cruz A 'Schoolyard Bully' on the Senate Floor ~ Cruz responds 'I wasn't aware we were in a schoolyard' | Main | Senate passes internet sales tax bill amid opposition from conservatives »
May 07, 2013
Father of Slain Benghazi SEAL: White House Order Was "Don't Help Them, Let Them Die"

Father of Slain Benghazi SEAL: White House Order Was "Don't Help Them, Let Them Die"

Charles Woods, the father of murdered Benghazi SEAL Tyrone Woods, accused the White House of watching his son die. Woods told Hannity White House officials watched the attack for seven hours and did nothing.
"I can't imagine anyone with any heart that would watch a battle rage for seven hours knowing that heroes were there that were going to be slaughtered if you didn't have help sent in. Because we know that C130s could have been sent there in less than an hour, jets could have been scrambled in minutes from many different parts of the globe. The order was "don't help them let them die."

Charles Woods wanted to know, "Who Made the Decision Not to Save My Son?"

Charles Woods, the father of Tyrone Woods, who was killed in the 9/11 terrorist attack at the American consulate in Benghazi, Libya, reveals details of meeting Barack Obama and Hillary Clinton at the publically broadcast memorial service for the slain Americans at Andrews Air Force Base only days after the attack. And, in a recent radio appearance, Woods publicly questions who made the call not to send in back-up forces to possibly save his son's life, as well as the three other Americans killed in Benghazi (which includes the American ambassador to Libya).
"When [Obama] came over to our little area" at Andrew Air Force Base, says Woods, "he kind of just mumbled, you know, 'I'm sorry.' His face was looking at me, but his eyes were looking over my shoulder like he could not look me in the eye. And it was not a sincere, 'I'm really sorry, you know, that your son died,' but it was totally insincere, more of whining type, 'I'm sorry.'"
Woods says that shaking President Obama's hands at his son's memorial service was "like shaking hands with a dead fish."
"It just didn't feel right," he says of his encounter with the commander in chief. "And now that it's coming out that apparently the White House situation room was watching our people die in real time, as this was happening," Woods says, he wants answers on what happened—and why there was no apparent effort to save his son's life.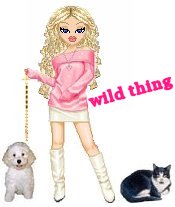 Wild Thing's comment...............

It is one thing to be corrupt and Obama and Hillary and Obama's administration certainly are to the max. But let's add into that corruption how ice runs in their veins when it comes to allowing Americans to be killed and not even try to help them fight back. That is unforgivable.
Posted by Wild Thing at May 7, 2013 12:47 AM
---
Comments
He's right. A US Embassy and its consulates are considered US Soil under international law. Americans were attacked "at home" and our government did nothing to help them. An Admiral and General were relieved of command as they chose to ignore orders and mount a relief attack.
This is no different than an American city on the Mexican border being attacked by drug cartels and our government monitoring the attack but refusing to send in help.
Posted by: BobF at May 7, 2013 12:03 PM
---