« Rep. Mike Rogers: The Revelation that the Obama IRS Was Targeting Conservatives "Should Send a Chill Up Your Spine" | Main | Good for Steven King! ...Rep. Steve King: 'I Have No Moral Obligation' To Help Illegal Aliens Stay In USA »
May 13, 2013
Darrell Issa: House Oversight Committee to depose Ambassador Pickering & Admiral Mullen over Benghazi

Darrell Issa: House Oversight Committee to depose Ambassador Pickering & Admiral Mullen over Benghazi

From a Tweet from Darrell Issa and also the Washington Post (AP)

The Republican chairman of a House panel looking into the attacks on the U.S. consulate in Benghazi, Libya, wants to take depositions from the leaders of an earlier review board.
California's Rep. Darrell Issa, head of the Oversight and Government Reform Committee, on Sunday said he would like to interview under oath former Ambassador Thomas Pickering and retired Adm. Mike Mullen, the former chairman of the Joint Chiefs of Staff. Pickering and Mullen led an investigation that examined the September attacks that killed four Americans, including an ambassador.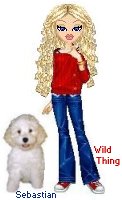 Wild Thing's comment................
Praying for strength for Issa, he is working hard at this and dong a great job.
Posted by Wild Thing at May 13, 2013 02:50 AM
---
Comments
Here's hope that this investigation explodes in the obama administration's face. I also hope the discomfort level of Adm. Mullen goes sky high. I think he and Gen Dempsey are two of the worst CJCS we have ever had. Two PC political military officers.
Posted by: TomR,armed in Texas at May 13, 2013 10:53 AM
---