« Kirstin Powers on Obama's Benghazi Press Conference and his lies: "I'm Just Going to Call Them Lies Because They're Lies" | Main | Evil Dictator Obama to Hollywood Donors: We Haven't Quite Broken the Republican Party Yet »
May 14, 2013
Biden: "I've Gained Too Much Wisdom To Offer Any Advice" - Do they let him out once a day to say stupid things? LMAO

Biden: "I've Gained Too Much Wisdom To Offer Any Advice"…

Vice President Joe Biden didn't offer much advice to graduates at the University of Pennsylvania's commencement on Monday, but he did have a bit to share.
"Don't listen to the cynics … they were wrong about my generation and they're wrong about yours," he said, after listing a string of technological advancements to which this generation of graduates will contribute. Before he spoke, Biden was awarded an honorary Master of Laws.
"For all the uncertainty you will hear the future is in your control," he said, later adding: "Show us what you do because you will be able to do more … than any other generation in the history of the world."
But, for the most part, Biden wasn't offering advice. "I've gained too much wisdom to offer any advice," he said.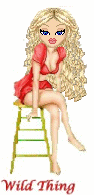 Wild Thing's comment.............
Good Lord those in leadership positions are such total idiots.
Posted by Wild Thing at May 14, 2013 12:44 AM
---