« Hillary Clinton blamed a video when she (and Obama)knew it was a terrorist attack in Benghzai | Main | Slain Benghazi Officer's Mom: Obama, Clinton, Rice "Were Hugging Me" Saying "The Reason This Happened Was the Video"..They LIED! »
May 11, 2013
ABC News' Jonathan Karl reported Obama's State Department Changed Benghzai Report Wording 12 Times
On Friday morning, ABC News' Jonathan Karl reported more information about the edited talking points, which have been a point of contention in the issues surrounding the handling of Benghazi. The White House has maintained they made only "stylistic" edits. Meanwhile, Karl's report said they were edited 12 times — and scrubbed a reference to Al Qaeda-affiliated group Ansar al-Sharia.
ABC News obtained 12 different versions of the talking points "that show they were extensive edited as they evolved from the drafts first written entirely by the CIA to the final version distributed to Congress and to U.S. Ambassador to the U.N. Susan Rice before she appeared on five talk shows the Sunday after that attack."
Karl reported that White House emails (also reported on by The Weekly Standard's Stephen Hayes) indicate the State Department had significant inputs in the edits, including the request to omit the terror reference and CIA warnings about terrorist threats in Benghazi. Some of the changes were made in response to concerns raised by State Department spokesperson Victoria Nuland. Specifically, Karl said Nuland objected to the following paragraph, which was deleted entirely: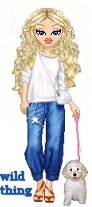 Wild Thing's comment..............

Obama and his people and Hillary are in huge trouble and now that the other media outlets are getting involved it will be harder and harder for them to deny what they did.
Posted by Wild Thing at May 11, 2013 02:50 AM
---