« Military Told To Stand Down from Obama and his Administration , Quick Response Team Never Called, Witnesses Intimidated And Hidden | Main | Father of Slain Benghazi SEAL: White House Order Was "Don't Help Them, Let Them Die" »
May 07, 2013
Total Jerk Harry Reid Calls Sen. Ted Cruz A 'Schoolyard Bully' on the Senate Floor ~ Cruz responds 'I wasn't aware we were in a schoolyard'

Total Jerk Harry Reid Calls Sen. Ted Cruz A 'Schoolyard Bully' on the Senate Floor ~
Cruz responds 'I wasn't aware we were in a schoolyard'

REID: "My friend from Texas is like the school yard bully -- he pushes everybody around and is losing and instead of playing the game according to the rules, he not only takes the ball home with him but changes the rules that way no one wins, except the bully tries to indicate to people that he has one.
We're asking Republicans to play by the rules and let us go to conference. I don't think it takes a lot of wizardly to figure out we know how the American people feel about this country. They want us on a pathway of growth, economic vitality has been hindered. Now, the Republicans have things they want to do, we have things we want to do.
CRUZ: Mr. President, I wasn't aware that we were in a school yard. Reserving the right to object. Mr. President I object.
REID: (Angry) There's either an objection or no objection....we've had enough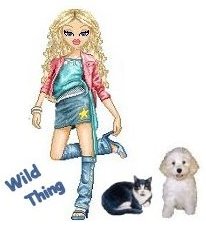 Wild Thing's comment................
Jump off a cliff Harry Reid.
Posted by Wild Thing at May 7, 2013 12:45 AM
---
Comments
Harry Reid is a worthless mealy mouth waste of skin. Why in the world would the people of Nevada want someone like him to represent them is unfathomable.
Posted by: BobF at May 7, 2013 11:55 AM
---