« Democrats Unleash "Binders" Full Of Obamacare Propaganda To Try And Sell The Unpopular Socialized Medicine Law To Tax Payers | Main | Low IQ you betcha! Idiot Obama: We'll Be There for Folks of "Monroe" Oklahoma - Monroe??? »
May 29, 2013
Gov. Perry visits oldest WWII Veteran
Governor Rick Perry paid a visit Monday to the oldest veteran of World War II at his home in East Austin.
107-year-old Richard Overton chatted with the governor on his porch.They both said they were honored by the meeting and spent most of the time talking about Overton's time in the service.
Overton said he came back from the war without a scratch, but it's the memories that can be too much to bear.
"It don't bother y'all, when you talking about the stuff that we had to go through. I never want to go through it again," he said.
Overton says he hopes everyone will use this holiday to honor the men and women who have served.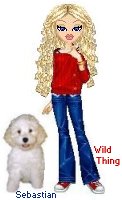 Wild Thing's comment...........

God bless both Gov. Perry and Richard Overton.
Posted by Wild Thing at May 29, 2013 12:45 AM
---
Comments
My gosh, that man looks good for 107...God Bless him.
Posted by: BobF at May 29, 2013 09:22 AM
---