« Illegal Immigration Surging While Obama Administration Claims it is Declining - Obama and his LIES! | Main | Black Conservatives at Hannity Townhall: 'Liberals Believe They Own Black America' »
April 09, 2013
Terrorist Weather Underground Bill Ayers Confirms Obama's Explosive Career Started In His Living Room

When it came to the question of whether or not Obama launched his political career in the living room of domestic terrorists Bill Ayers and Bernadine Dohrn, Liar-In-Chief Obama had his minister of bullish!t, Robert Gibbs, tell the American people that it wasn't true.
Now we learn from the terrorist himself that Obama is a lying sack of crap, and that he indeed did launch his political career from the living room of a man wanted for questioning in the death of a San Francisco police officer.
From a recent Daily Beast article:
The truth is exactly what he said and what the campaign said in 2008. David Axelrod said we were friendly, that was true; we served on a couple of boards together, that was true; he held a fundraiser in our living room, that was true; Michelle [Obama] and Bernardine were at the law firm together, that was true. Hyde Park in Chicago is a tiny neighborhood, so when he said I was "a guy around the neighborhood," that was true. Today, I wish I knew him better and he was listening to me. Obama's not a radical. I wish he were, but he's not.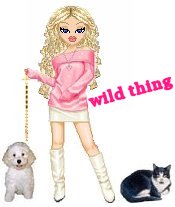 Wild Thing's comment.....................

You are who you associate with and it is as true as ever when it comes to Obama and his friends and associations.
Posted by Wild Thing at April 9, 2013 12:40 AM
---
Comments
Wasn't this another of Obama's denials?
Posted by: BobF at April 9, 2013 07:26 AM
---
So Ayers is unhappy with obama not listening to him and not being radical enough. Hey Bill. You have joined the large crowd under obama's bus. Enjoy it.
Posted by: TomR,armed in Texas at April 9, 2013 11:07 AM
---
Ayers is evil and he is not ashamed of it...
Posted by: Willy at April 9, 2013 11:15 AM
---