« NY Police Confiscate Guns, Allegedly For Mental Health Reasons Under New SAFE Act; Get Wrong Person Too | Main | Gov. Rick Perry To Gun Companies: "There's Still A Place For Freedom That Is Very Much Alive And Well, That Place Is Called Texas" »
April 14, 2013
Shades Of Obamacare: Illegal Immigration Bill To Be Rushed To Hearing Without Senators Having Time To Read It

Shades Of Obamacare: Illegal Immigration Bill To Be Rushed To Hearing Without Senators Having Time To Read It
The "Gang of Eight" senators will release their immigration bill on Tuesday, just one day before the only scheduled hearing, according to news reports, bolstering GOP charges that advocates are planning to rush the controversial bill through the Senate before the public knows what is in it.
The bill is to be released April 16, according to a Friday report by The Associated Press.
The next day, before other senators have time to understand what is in the complex bill, Vermont Democratic Sen. Pat Leahy is slated to hold an April 17 hearing with one witness, Homeland Security chief Janet Napolitano.
There is no evidence that Democrats plan to hold additional hearings that would help senators — and Americans — to get testimony from immigration, police and wage experts about the workability and impact of the bill, which reportedly includes more than 1,000 pages.
The Democrats' blitz has prompted protests and requests for additional hearings from GOP Senators, including Alabama Sen. Jess [ed.- they mean Jeff] Sessions, the ranking chairman of the Senate's budget committee.

The rush has also put Sen. Marco Rubio in a political vice.
He is one of four GOP senators who helped drafted the bill, but he earlier said he didn't want to be part of process that would rush a bill through the Senate.
"I don't want to be part of a process that comes up with some bill in secret and brings it to the floor and gives people a take it or leave it," he told Rush Limbaugh's listeners Jan. 29. "I want this place to work the way it's supposed to work, with every senator having input and the public having input."
During April, Rubio asked Democrats in the gang, including Schumer, for extra hearings but was rebuffed.
Sen. Lindsey Graham has repeatedly suggested that only one hearing is needed.
McCain said April 11 he supported Rubio's call for more hearings. Despite McCain's critical role in the process, there is no sign that his verbal support has persuaded Democrats to hold additional hearings in any Senate committees.
Despite the apparent failure to get additional hearings, Rubio will campaign hard for passage of the still-secret bill by making the case to conservative talk shows and mainstream media outlets today as he will be appearing on 7of the Sunday political talk shows on TV.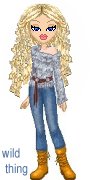 Wild Thing's comment..................
I don't care what bill or plan they have none of them will be honoring the existing immigration laws we have on the books now. It is stupid what they want to do and totally unfair to the people waiting as they obey our laws to become American citizens.
Posted by Wild Thing at April 14, 2013 12:47 AM
---
Comments
You can bet if Hispanics started voting Republican, the borders would be immediately secured and Obama would institute something similar to Operation Wetback Ike did to get illegals out of the country.
Posted by: BobF at April 14, 2013 09:24 AM
---