« Obama: But 'Everybody' Agreed With Me?!? - NO You are so wrong Obama! | Main | Homebuilders Phase Out "Master Bedroom" Because It's Racist - LOL Good grief! »
April 18, 2013
Raw Video Captures Massive Explosion at Waco Fertilizer Plant – Video
Raw Video Captures Massive Explosion at Waco Fertilizer Plant

Dozens injured in fertilizer plant explosion; jarring video shows explosion's size and force

WACO, Texas — An explosion at a fertilizer plant near Waco Wednesday night injured dozens of people and sent flames shooting high into the night sky, leaving the factory a smoldering ruin and causing major damage to surrounding buildings.
The blast at West Fertilizer in West, a community about 20 miles north of Waco, happened shortly before 8 p.m. and could be heard as far away as Waxahachie, 45 miles to the north.
There was no immediate word from officials about fatalities or the severity of the explosion, as Texas Gov. Rick Perry said state officials were also waiting for details about the extent of the damage.
"We are monitoring developments and gathering information as details continue to emerge about this incident," Perry said in a statement. "We have also mobilized state resources to help local authorities. Our thoughts and prayers are with the people of West, and the first responders on the scene."
But aerial footage showed fires still smoldering in the ruins of the plant and in several surrounding buildings, and people being treated for injuries on the flood-lit local football field, which had been turned into a staging area for emergency responders.
Debby Marak told The Associated Press that when she finished teaching her religion class Wednesday night, she noticed a lot of smoke in the area across town near the plant, which is near a nursing home. She said she drove over to see what was happening, and that when she got there, two boys came running toward her screaming that the authorities ordered everyone out because the plant was going to explode.
She said she drove about a block when the blast happened.
"It was like being in a tornado," Marak, 58, said by phone. "Stuff was flying everywhere. It blew out my windshield."
"It was like the whole earth shook."
She drove 10 blocks and called her husband and asked him to come get her. When they got to their home about 2 miles south of town, her husband told her what he'd seen: a huge fireball that rose like "a mushroom cloud."
More than two hours after the blast, there were still fires smoldering in what was left of the plant and in others burning nearby. The roof of what appeared to be a housing complex of some kind had collapsed. In aerial footage from Dallas' NBC affiliate, WDFW, dozens of emergency vehicles could be seen amassed at the scene. Entry into West was slow-going, as the roads were jammed with emergency vehicles rushing in to help out.
Authorities set up a staging area on the local high school's football field, which was lit up with floodlights. Ambulances and several dozen injured people could be seen being taken away or seated in wheelchairs as they are treated and await transport.
Department of Public Safety troopers were using their squad cars to transport those injured by the blast and fire at the plant in West, a community north of Waco, Gayle Scarbrough, a spokeswoman for the department's Waco office, told television station KWTX. She said six helicopters were also en route to help out.
Glenn A. Robinson, the chief executive of Hillcrest Baptist Medical Center in Waco, told CNN that his hospital had received 66 injured people for treatment, including 38 who were seriously hurt. He said the injuries included blast injuries, orthopedic injuries, large wounds and a lot of lacerations and cuts. The hospital has set up a hotline for families of the victims to get information, he said.
Robinson did not immediately return messages from the AP.
American Red Cross crews from across Texas were being sent to the site, the organization said. Red Cross spokeswoman Anita Foster said the group was working with emergency management officials in West to find a safe shelter for residents displaced from their homes. She said teams from Austin to Dallas and elsewhere are being sent to the community north of Waco.
A West Fire Department dispatcher said any casualties would be transported to hospitals in Waco, which is about 90 miles north of Austin.
The explosion knocked out power to many area customers and could be heard and felt for miles around.
Brad Smith, who lives 45 miles north of West in Waxahachie, told the station that he and his wife heard what sounded like a thunderclap.
Lydia Zimmerman, told KWTX that she, her husband and daughter were in their garden in Bynum, 13 miles from West, when they heard multiple blasts.
"It sounded like three bombs going off very close to us," she said.

UPDATE: from FOX News
Explosion rips through fertilizer plant near Waco, causing more than 100 injuries and an unknown number of fatalities
he explosion at West Fertilizer in West, a community about 20 miles north of Waco, happened shortly before 8 p.m. and could be heard as far away as Waxahachie, 45 miles to the north.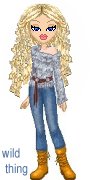 Wild Thing's comment..................
Scary and the sound can be heard in the video above.
Posted by Wild Thing at April 18, 2013 12:55 AM
---
Comments
They are still trying to count the casualties.
When I was a kid a grain elevator within sight of us caught fire and blew up. They determined an elactrical short had sparked and caused grain dust to explode. Quite a sight and I can just imagine how explosive this situation in West was. Pretty much the same type of explosive event as at the Muir Bldg. in Oklahoma City.
Posted by: TomR,armed in Texas at April 18, 2013 06:03 PM
---
Pray for the victims and the survivors but thank G-d that the explosion was nothing like this in Texas City, Tx in 1947...http://en.wikipedia.org/wiki/Texas_City_Disaster
Posted by: Willy at April 20, 2013 02:52 PM
---