« Monster Obama Trying To "Nationalize" Elections By Executive Order..??!! | Main | Stockton, Calif. enters bankruptcy, largest municipality to go bust »
April 01, 2013
Racist Obama Hears His Racist Pastor At Easter Service Push Race Card.... More Lies from the racist left

Pastor at Obama's Easter Church Service: 'Captains of the Religious Right' Want Blacks 'in the Back of the Bus,' Women 'Back in the Kitchen'

The pastor at the Washington, D.C. church where the Obama family celebrated Easter on Sunday said members of the religious right want blacks "in the back of the bus," women "back in the kitchen" and immigrants "back on their side of the border."
"It drives me crazy when the captains of the religious right are always calling us back…for blacks to be back in the back of the bus…for women to be back in the kitchen…for immigrants to be back on their side of the border," Rev. Dr. Luis Leon said in his sermon, according to the White House press pool report.
Reuters reporter Jeff Mason tweeted that Leon also said the religious right wants gays in the closet.
The president, first lady Michelle Obama and daughters Sasha and Malia walked to St. John's Episcopal Church, located across the street from the White House.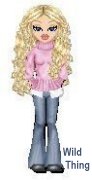 Wild Thing's comment................

Total idiots all of them, the only problem is the other idiots that believe this crap.
Posted by Wild Thing at April 1, 2013 12:55 AM
---
Comments
What other kind of church would we expect Obama to attend? He's going to go where he can hear garbage slung at Conservatives. He doesn't want to hear about the Resurrection of Jesus Christ.
Posted by: BobF at April 1, 2013 07:31 AM
---
As a muslim, obama loves to hear radical "Christian" clergy put down America and our traditions.
Posted by: TomR,armed in Texas at April 1, 2013 09:31 AM
---
....Dear Ruler always seems to gravitate towards the "Liberation Theology" clergyman. But this is the Episcopal Church , one notch less radical than Rev. Wright's United Church of Christ. BobF raises a good question. Did the Rev. Leon devote much of his sermon to the Resurrection of Jesus ?
Posted by: Willy at April 1, 2013 11:25 AM
---