« Obamacare rationing panels an 'immediate danger to seniors' | Main | Mother Of Slain Benghazi Officer To Sean Hannity: 'They Want Me To Shut Up »
April 06, 2013
Obama fights Catholic Church subpoena on birth control
Obama fights Catholic Church subpoena on birth control
The Obama administration has gone to court to try to block a subpoena from the Roman Catholic Archdiocese of New York seeking White House documents about the government's requirement of insurance coverage for birth control.
The subpoena requesting documents from President Barack Obama and his senior advisers would be burdensome to fulfill, the administration said in a lawsuit filed in U.S. District Court for the District of Columbia.
Citing U.S. Supreme Court precedent, the suit also argues that civil subpoenas of the president's executive office are inappropriate except in extraordinary circumstances.
The lawsuit was filed on Thursday and released on a court website on Friday.
Religious organizations, individuals and corporations have filed scores of suits to block a planned mandate that employers generally include coverage of contraception in health insurance plans they offer workers.
Though the mandate has some exceptions for religious employers, the New York archdiocese, one of the largest in the United States, said it expected to incur nearly $200 million each year in penalties if it refuses to comply.
The Catholic Church teaches that artificial birth control is sinful because it violates natural law.
A judge in Brooklyn federal court allowed an archdiocese lawsuit over the mandate to move forward in December, over the administration's argument that it was premature.
A lawyer for the archdiocese declined to comment on Friday on the administration's court action.
Obama has been trying to negotiate a settlement of the highly charged dispute, which pits advocates for women's health against those who say a mandate would violate the religious freedom of employers who oppose birth control.
A version of the mandate released in February would not apply to churches and other places of worship even when they operate schools and social services.
It would apply to others, including religiously affiliated nonprofit groups. But in those cases, it calls on private insurers to cover contraceptives through separate plans for employees, not through the employer's group plan.
The mandate was part of the 2010 healthcare law championed by Obama and congressional Democrats.
The Justice Department is representing the White House in the subpoena fight. A department spokeswoman had no immediate comment.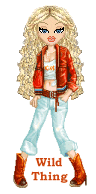 Wild Thing's comment......................

So horrible, he and his administration have no respect for anything or anyone. It makes me furious that our taxes will be used to pay for abortions, it is bad enough we already are paying now for them with money our government gives to Planned Parenthood.
Posted by Wild Thing at April 6, 2013 01:50 AM
---