« Wounded Marine Vet Sued By City for Flying Military Flags at His Restaurant (Video) | Main | Shades Of Obamacare: Illegal Immigration Bill To Be Rushed To Hearing Without Senators Having Time To Read It »
April 14, 2013
NY Police Confiscate Guns, Allegedly For Mental Health Reasons Under New SAFE Act; Get Wrong Person Too

NY Police Confiscate Guns, Allegedly For Mental Health Reasons Under New SAFE Act; Get Wrong Person Too

In a surprising turnaround, New York State Police have admitted that they made a mistake when they confiscated the guns and suspended the permit of an Erie County resident on the grounds of mental health.
Late Wednesday, Erie County, NY, released a statement (posted below) blaming the New York State Police for giving them bad information regarding the suspension of a pistol permit and demand to surrender firearms sent to Amherst resident David Lewis.
(Mr. Lewis was not identified in our original story, his name has since been released in conjunction with court documents filed by his attorney, Jim Tresmond.)
"Erie County Clerk Chris Jacobs said that late today he received a call from the New York State Police informing him that they had provided information on the wrong person when they notified his office of someone whose permit should be suspended because of the new mental health provisions in New York's SAFE Act," the release begins.
"When the State Police called to tell us they made a mistake and had the wrong person … it become clear that the state did not do their job here and now we all look foolish," the release went on to say in a quote from Clerk Jacobs.
Not only was it offensive and unconstitutional, but they also had the wrong person. A mental health provision that is not narrowly drawn is susceptible of broad interpretation and can be used to deny rights very easily.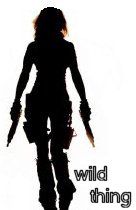 Wild Thing's comment...............
Wow! Scary stuff!
Posted by Wild Thing at April 14, 2013 12:45 AM
---
Comments
In New York, they will send the State Police to get your guns because they're registered and they know you've got them. It's the same if you cancel your car insurance; the State Police will come and get the plates off your vehicle.
When you think about it, NY has become a Police State.
Posted by: BobF at April 14, 2013 09:26 AM
---