« US Sends F-22 Jets to South Korea | Main | Racist Obama Hears His Racist Pastor At Easter Service Push Race Card.... More Lies from the racist left »
April 01, 2013
Monster Obama Trying To "Nationalize" Elections By Executive Order..??!!
Barack Obama signed an Executive Order Thursday establishing a Presidential Commission to deal with "election administration" that critics say is an attempt to nationalize the country's elections for partisan advantage.
The Executive Order states the Commission "shall identify best practices and otherwise make recommendations to promote the efficient administration of elections in order to ensure that all eligible voters have the opportunity to cast their ballots without undue delay."
The Commission will focus on polling places, how better to train and recruit poll workers, managing voter rolls and poll books, voting machines, ballot simplicity, English proficiency, and absentee ballots. The states–not the federal government–traditionally have responsibility over such matters.
Obama will appoint no more than nine members to the Commission and appointees will be drawn from among individuals with "knowledge about or experience in the administration of State or local elections, as well as representatives of successful customer service-oriented businesses, and any other individuals with knowledge or experience determined by the President to be of value to the Commission."
On his radio show on Thursday, Mark Levin said Obama was using "falsehoods" about long lines to "nationalize" elections in a power grab that will "further weaken our voting system" at the state level.
Levin said he may be okay with nationalizing elections to prevent voter fraud by instituting Voter ID laws but reiterated that the federal government has no control over voting.
The talk radio host attacked progressive news outlets for claiming Obama had to create this commission because of long lines in 2012's election based on anecdotal evidence. Levin noted there have been studies to the contrary.

"Some of the anti-federalists who opposed the Constitution were very, very concerned that the federal government would interfere with state election laws. And they felt if the federal government did that, the federal, central government would have control over the election process and use it to its benefit," he said.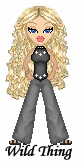 Wild Thing's comment.........................

Voter fraud from the left and now this...........sickening and dangerous.
Posted by Wild Thing at April 1, 2013 12:50 AM
---