« Obama's Top White House Adviser Admits Obama's Payroll Tax Hike "Is Hurting Americans" | Main | Terrorist Weather Underground Bill Ayers Confirms Obama's Explosive Career Started In His Living Room »
April 08, 2013
Illegal Immigration Surging While Obama Administration Claims it is Declining - Obama and his LIES!
Illegal Immigration Surging While Obama Administration Claims it is Declining
eleased statistics show that illegal immigrant infiltration along the U.S.-Mexico border is increasing markedly despite recent statements to the contrary by Department of Homeland Security Secretary Janet Napolitano:
"I can tell you having worked that border for 20 years, it is more secure now than it has ever been. Illegal apprehensions are at 40-year lows," Napolitano told reporters this week in Houston.
But figures released Thursday by Customs and Border Protection to Fox News tell a different story.
Arrests are actually up 13 percent compared with the same time last year. The number was 170,223 in 2012, and is 192,298 this year.
Indeed, the U.S.-Mexico border has steadily become less safe under the present administration, which, rather than securing the border to protect the lives of American citizens, is pushing an amnesty bill that will reward millions of foreign criminals:
The numbers back up anecdotal claims that Texas is seeing a marked surge in traffic. The increase comes as Congress prepares to debate immigration legislation, which in its draft form is expected to include a pathway to citizenship for millions of illegal immigrants already here. Some have expressed concern this provision could entice illegal immigrants to cross over.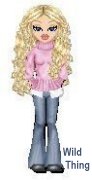 Wild Thing's comment.............
If they ever told the truth they would probably die on the spot or break out in hives.
Posted by Wild Thing at April 8, 2013 12:55 AM
---
Comments
You can bet your life that if Hispanics voted overwhelming Republican, the borders would be sealed and Illegals would be deported on a scale we haven't seen since Nazi Germany.
Posted by: BobF at April 8, 2013 09:06 AM
---