« After His Total Lies Blaming "Right Wing" For Boston Bombing, Axelrod Goes Silent After Suspects ID'd As Muslims | Main | Governor Cuomo Says Boston Bombing Part of 'New Normal' - so we are to just accept bombings from Muslims??? »
April 21, 2013
ICE Union Head Ejected From Immigration Press Conference When He Tries To Question Chuck Schumer
ICE Union Head Ejected From Immigration Press Conference When He Tries To Question Chuck Schumer

Chris Crane, head of the immigration officers union, was pulled out of a Senate press conference today when he tried to question Sen. Chuck Schumer during the televised roll-out of the 844-page immigration rewrite.
While reporters asked questions, Schumer ignored three requests from Crane, who sought to question him about aspects of the far-reaching law, which promises to tighten enforcement of immigration laws at borders, airports and seaports.
"Will you take a question from law enforcement?" Crane asked, repeating the question twice before being removed.
Schumer ignored the question, and repeated his advocacy for the bill. Crane's union represents agents of the Immigration and Customs Enforcement (ICE) service.
Schumer and the other Senators have struggled to control the debate about the bill, which was released this week after months of closed-door drafting. Supporters are now trying to win Senate approval of the far-reaching bill by June.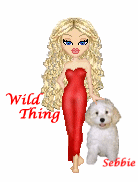 Wild Thing's comment................
Apparently one has to think lock step or told to shut up.
Posted by Wild Thing at April 21, 2013 12:50 AM
---
Comments
I wonder if Chris Crane realizes that him and his union are nothing but tools of the Democrat party? After all, isn't Schmuck Scumner and his party the advocates of the Unions? Or, maybe it's what Crane's union represents: Law enforcement and border security.
Posted by: BobF at April 21, 2013 09:16 AM
---