« BENGHAZI 9.11 Terrorist Attack & The Obama and Hillarry Cover-Up, The Movie | Main | Food Stamp Fraud Balloons To $750 Million Each Year »
April 02, 2013
Connecticut lawmakers agree on tough gun control bill

Connecticut lawmakers agree on tough gun control bill
Connecticut lawmakers announced a deal Monday on what they called some of the toughest gun laws in the country that were proposed after the December mass shooting in the state, including a ban on new high-capacity ammunition magazines like the ones used in the massacre that left 20 children and six educators dead.
The proposal also called for background checks for private gun sales and a new registry for existing magazines that carry 10 or more bullets, something of a compromise for parents of Newtown victims who had wanted an outright ban on them, while legislators had proposed grandfathering them into the law.
The package also creates what lawmakers said is the nation's first statewide dangerous weapon offender registry, immediate universal background checks for all firearms sales and expansion of Connecticut's assault weapons ban.
"How will they register a magazine? It seems a little weird," he said.
A new state-issued eligibility certificate would also be needed to purchase any rifle, shotgun or ammunition under the legislation. To get the certificate, a buyer would need to be fingerprinted, take a firearms training course and undergo a national criminal background check and involuntary commitment or voluntary admission check.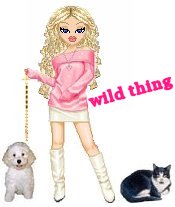 Wild Thing's comment..............

And any new gun laws will not change one thing, bad people killing innocent people. Only gun owners that are good people will be pressured to obey any new laws....this is all beyond stupid and...........against the 2nd Amendment.
Posted by Wild Thing at April 2, 2013 01:55 AM
---
Comments
It seems these liberal controlled states are competing against each other to see who can come up with the most restrictive gun control laws.
All this is under the guise of universal registration. The time will soon come when being caught with an unregistered firearm will be a felony punishable by a mandatory prison sentence.
Posted by: BobF at April 2, 2013 07:12 AM
---
Every law abiding citizen in a gun free zone is a potential helpless victim. I prefer to live in a state where the citizens have the freedom to protect themselves.
Posted by: TomR,armed in Texas at April 2, 2013 11:23 AM
---