« Obama and the Democrats Turning Newtown Parents Into A Dozen Cindy Sheehans | Main | Democrat Rep. Ellison On Obama's Budget: "Could Undermine His Legacy" ~ It is THAT Bad!!! »
April 13, 2013
Cheap and Petty Biden pocketed $26,400 renting cottage to Secret Service

Biden pocketed $26,400 renting cottage to Secret Service...
Landlord Joe Biden pocketed $26,400 in 2012 renting cottage to the Secret Service

Vice President Joe Biden and his wife, Dr. Jill Biden, took in $26,400 in 2012 by renting a cottage on the property of their Delaware home to the Secret Service, tax records released by the White House revealed.
They netted $17,944 of that rental money.

The arrangement under which the vice president charged the Secret Service personnel for staying on his Delaware property was first reported by The Washington Times in 2011.
The 2012 payouts were part of the $385,072 in adjusted gross income the Bidens reported to the IRS in 2012, according to their 2012 tax returns.
They reported paying $87,851 in total federal tax for 2012. The amount was roughly the same as it was the previous two years.
The couple contributed just $7,190 to charity, including $2,400 to the Annual Catholic Appeal for the Diocese of Wilmington, Del., $1,000 to the Westminster Presbyterian Church and $1,000 to the Northern Virginia Community College Education Foundation.
They also donated $2,000 worth of household items to Goodwill and the Ministry of Caring, a Wilmington-based nonprofit serving the poor and homeless.
The Bidens listed donations of clothing, boots, kitchenware, glassware, bicycles, toys, pottery and kitchenware to Goodwill and furniture and exercise equipment to The Ministry of Caring.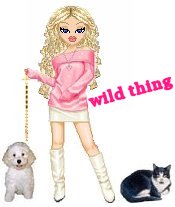 Wild Thing's comment..................
I am so fed up with the left. I swear when the next disaster happens all I want to know is how many were democrats and those people will never get my sympathy nor compassion no matter what.
Posted by Wild Thing at April 13, 2013 12:47 AM
---