« Obama Admin To Mexico: Illegal Immigrants Can Have Food Stamps _ You idot Obama Voters it is YOUR Taxes and mine paying for this! | Main | Congress Members Question DHS On Massive Ammo Buys; Allocating 1000 More Rounds Per Agent Than A U.S. Soldier »
April 26, 2013
Calif. bill would let non-citizens serve on juries - OMG
Calif. bill would let non-citizens serve on juries
SACRAMENTO, California (AP) --
The California Assembly passed a bill on Thursday that would make the state the first in the nation to allow non-citizens who are in the country legally to serve on jury duty.
Assemblyman Bob Wieckowski, D-Fremont, said his bill, AB1401, would help California widen the pool of prospective jurors and help integrate immigrants into the community.
It does not change other criteria for being eligible to serve on a jury, such as being at least 18, living in the county that is making the summons, and being proficient in English.
The bill passed 45-25 largely on a party-line vote in the Democratic-controlled Assembly and will move on to the Senate. One Democrat - Assemblyman Adam Gray, of Merced - voted no, while some other Democrats did not vote.
Democratic lawmakers who voted for the bill said there is no correlation between being a citizen and a juror, and they noted that there is no citizenship requirement to be an attorney or a judge. Republican lawmakers who opposed Wieckowski's bill called it misguided and premature.
Assemblywoman Diane Harkey, R-Dana Point, said there is no shortage of jurors.
"Jury selection is not the problem. The problem is trial court funding," Harkey said before the vote. "I hope we can focus on that. Let's not break something; it's not broken now. Let's not whittle away at what is reserved for U.S. citizens. There's a reason for it."
Wieckowski's office said the bill is the first of its kind in the nation and suggested that courts regularly struggle to find enough prospective jurors because jury duty is often seen as an inconvenience, if not a burden. His office did not cite any statistics but pointed to a 2003 legislative report that said numerous articles have noted high rates of non-participation.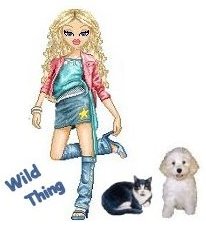 Wild Thing's comment...................
Just how UNAmerican will our country become before someone does something about it.
Posted by Wild Thing at April 26, 2013 12:55 AM
---
Comments
..people hire illegals to mow their yard when they do not feel like it. Now you can hire them to cover jury duty for you...
Posted by: Willy at April 26, 2013 08:25 PM
---
It's suppose to be a jury of your peers. Non-citizens are not your peer.
Posted by: BobF at April 27, 2013 09:50 AM
---