« Charles Krauthammer: Obama's Message on Abortion is "Extremism" – Video | Main | Government Ammunition Stockpiling Causing Price Hikes, Shortages »
April 27, 2013
Bibi Netanyahu: Syrian Rebels "The Worst Islamist Radicals In The World"
Netanyahu: Syrian Rebels "The Worst Islamist Radicals In The World"…

Israel fears end to 40-year peace on Syrian front
ALONEI HABASHAN, Golan Heights (AP)

Against a vista of green fields and snowcapped mountains, all is silent but for a gusting wind. Then comes a burst of gunfire from the Syrian civil war raging next door, where jihadist rebels are battling Bashar Assad's troops in a village.
Watching it all unfold from a few kilometers (miles) away are Israeli soldiers atop tanks behind a newly fortified fence, while a large-scale Israeli drill sends off its own explosions in the background.
This is the new reality on the Israeli-occupied Golan Heights, for 40 years the quietest of Israel's front lines, a place of hiking trails, bird-watching, skiing and winery tour. The military predicts all that will soon change as it prepares for the worst — a power vacuum in Syria in which rogue groups could get their hands of the country's large stockpile of chemical weapons. [...]
Israel, which borders southwestern Syria, has thus far been careful to stay on the sidelines of a civil war that has already claimed the lives of more than 70,000.
Assad is a bitter enemy, an ally of Iran and a major backer of Lebanese Hezbollah guerilla attacks against Israel. But like his father whom he succeeded as president, he has faithfully observed U.S.-brokered accords that ended the 1973 war. Israel worries that whoever comes out on top in the civil war will be a much more dangerous adversary.
Chief among Israeli concerns is that Assad's advanced weaponry could reach the hands of either his ally, the Hezbollah militant group in Lebanon, or Islamic extremist groups among the rebels trying to oust him.
"Syria is not a regular place … it is the biggest warehouse for weapons on earth," Hirsch warned.
In an interview with BBC TV last week, Prime Minister Benjamin Netanyahu called the rebel groups among "the worst Islamist radicals in the world."
"So obviously we are concerned that weapons that are ground-breaking, that can change the balance of power in the Middle East, would fall into the hands of these terrorists," he said.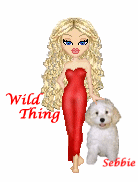 Wild Thing's comment...............
Love Bibi, I wish he was our president instead of the creep Obama.
Posted by Wild Thing at April 27, 2013 10:45 AM
---
Comments
There are no "good guys" in this in the Syria fight and we need to stand down. We chose sides in the former Yugoslavia and in North Africa and we chose the wrong side each time...let the savages kill one another and let G-d sort it out...
Posted by: Willy at April 28, 2013 01:27 PM
---