« ALWAYS a photo- op for Military Hater Obama.....Obama Visits Wounded Troops—With Photographer in Tow | Main | Obama Email Tells Feds to Make Sequester as Painful as Promised »
March 07, 2013
TSA Orders $50 Million in New Uniforms Right Before Sequester Kicked In - $1,000 per uniform


TSA Orders $50 Million in New Uniforms Right Before Sequester Kicked In

New reports surfaced today that just two days before the sequester took effect, the TSA ordered $50 million worth of new uniforms! This as the Department of Homeland Security issued dire warnings that there may be very long wait times at airports because they were going to have to layoff agents.
Each of the TSA's 50,000 agents will get a closet full of new clothes, including:
3 long sleeve shirts
3 short sleeve shirts
2 pairs of trousers
2 ties
A belt
A sweater
A jacket
Socks
The TSA has issued a statement, saying, "Fifty million dollars represents the contract's maximum value, not the amount expended. Without the contract bridge, TSA would not have been able to procure additional uniforms."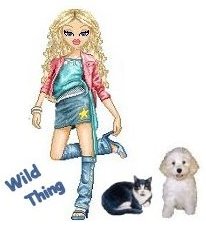 Wild Thing's comment...............
Sickening how they spend and spend tax dollars. Add to that the terrible job and horrible people with TSA.
Posted by Wild Thing at March 7, 2013 12:45 AM
---
Comments
Did you know that everytime you fly, $2.50 per stop, limited to $5.00, of your ticket price goes to the TSA as part of a "September 11 Security Fee". It's estimated 1.5 million people travel by air each day.
http://www.tsa.gov/stakeholders/september-11-security-fee-passenger-fee
The September 11 Security Fee is imposed on passengers of domestic and foreign air carriers for air transportation that originates at airports in the United States. The fee, which is collected at the time the ticket is bought, is $2.50 per enplanement and is imposed on not more than two enplanements per one-way trip. Changes to the travel itinerary may result in either additional fees or a refund. Passengers who believe they are entitled to a refund should contact the airline which sold the ticket. The fees are collected by the direct air carriers, who must remit the fees to the Transportation Security Administration on a monthly basis
Posted by: BobF at March 7, 2013 08:50 AM
---
Wow Bob, I never knew that, thank you so much for the information.
Posted by: Wild Thing at March 7, 2013 11:10 PM
---