« Homeowner Takes Biden's Advice, Gets Arrested | Main | NRA will sponsor an April NASCAR race in Texas »
March 04, 2013
Obama's DHS Purchases 2,700 Light-Armored Tanks to Go With Their 1.6 Billion Bullet Stockpile
DHS released a video on their newly purchased MRAPs.
The MRAP featured in this video is was in Albuquerque, New Mexico for Law Enforcement Day which was held at a local area Target Store. This MRAP is stationed in El Paso, Texas at The Homeland Security Investigations Office. MRAP is a Mine Resistant Armor Protected Vehicle.
Obama's DHS Purchases 2,700 Light-Armored Tanks to Go With Their 1.6 Billion Bullet Stockpile
According to one estimate, since last year the Department of Homeland Security has stockpiled more than 1.6 billion bullets, mainly .40 caliber and 9mm.
DHS also purchased 2,700 Mine Resistant Armor Protected Vehicles (MRAP).
he Department of Homeland Security (through the U.S. Army Forces Command) recently retrofitted 2,717 of these 'Mine Resistant Protected' vehicles for service on the streets of the United States.
Although I've seen and read several online blurbs about this vehicle of late, I decided to dig slightly deeper and discover more about the vehicle itself.
The new DHS sanctioned 'Street Sweeper' (my own slang due to the gun ports) is built by Navistar Defense (NavistarDefense.com), a division within the Navistar organization. Under the Navistar umbrella are several other companies including International Trucks, IC Bus (they make school buses), Monaco RV (recreational vehicles), WorkHorse (they make chassis), MaxxForce (diesel engines), and Navistar Financial (the money arm of the company).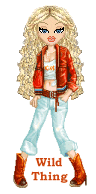 Wild Thing's comment..................
Obama and his DHS sure have been busy.
Posted by Wild Thing at March 4, 2013 12:55 AM
---
Comments
Posted by: BobF at March 4, 2013 10:51 AM
---
These actions are quite worrisome considering our present rulers. I wish this effort was put into protecting our borders. I especially don't like surveillance drones. They are indiscriminant in their scanning of the civilian population. I bet they also have indicators that will pinpoint any groundfire aimed their way.
Posted by: TomR, armed in Texas at March 4, 2013 12:17 PM
---