« Miami Dolphins Cheerleaders "Call Me Maybe" vs U.S. Troops "Call Me Maybe" | Main | Dianne Feinstein Says She's Not Done With Gun Grab: "I'm Not Going To Lay Down And Play Dead" »
March 20, 2013
Obama Chief Of Staff: "We're Going To Find The Votes" To Pass Assault Weapons Ban

Obama Chief Of Staff: "We're Going To Find The Votes" To Pass Assault Weapons Ban

White House chief of staff Denis McDonough said in an interview Tuesday that Senate Democrats' decision to introduce a gun control bill that doesn't include an assault weapons ban does not constitute a setback for President Obama's gun control efforts.
In an interview with CNN's Jake Tapper, McDonough said the bill can still be brought up as an amendment and that there should still be a concerted effort to pass it.
"We're going to work on this. We're going to find the votes," McDonough said, according to a transcript. "And it deserves a vote and let's see if we can get it done."
The prospects for the assault weapons ban have never been good, even in the Senate, where Democrats have the majority. In announcing that it would likely not be part of the Senate's package earlier today, Sen. Dianne Feinstein (D-Calif.) spoke as if the effort was over and Senate Majority Leader Harry Reid (D-Nev.) said the ban was very far from the level of support needed for passage.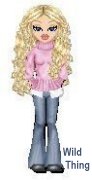 Wild Thing's comment...............

More of the demanding, dictator regime.
Posted by Wild Thing at March 20, 2013 12:40 AM
---