« Obama Email Tells Feds to Make Sequester as Painful as Promised | Main | Ted Cruz Gets Holder to Admit That Killing Americans with Drones on U.S. Soil Is Unconstitutional »
March 07, 2013
Michelle Obama, John Kerry to Present State Dept. Award to Egyptian Woman who has Said She Hopes "Every Year" comes "with America Burning"
Michelle Obama and John Kerry to Honor Anti-Semite and 9/11 Fan

Michelle Obama, John Kerry to Present State Dept. Award to Egyptian Woman who has made Anti-Semitic Remarks; Said She Hopes "Every Year" comes "with America Burning"

The Weekly Standard's Samuel Tadros is reporting that Michelle Obama and Secretary of State John Kerry are apparently about to honor with a State Department Award an Egyptian woman who has reportedly made anti-Semitic statements, and who has said she hopes "every year" comes "with America burning":
On Friday March 8, Michelle Obama will join John Kerry at a special ceremony at the State Department to present ten women the Secretary of State's International Women of Courage Award. The award, says the press release, is given to "women around the globe who have shown exceptional courage and leadership in advocating for women's rights and empowerment, often at great personal risk."
Five of these awards are being given to women from Muslim-majority countries, underscoring the unique plight of women in those countries. The only problem is that one of the women to be recognized is an anti-Semite and supports the 9/11 attacks on the United States.

On Twitter, Ibrahim is quite blunt regarding her views. On July 18 of last year, after five Israeli tourists and a Bulgarian bus driver were killed a suicide bombing attack, Ibrahim jubilantly tweeted: "An explosion on a bus carrying Israelis in Burgas airport in Bulgaria on the Black Sea. Today is a very sweet day with a lot of very sweet news."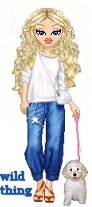 Wild Thing's comment..................
Disgusting!!!!!!!!!!!!!
Posted by Wild Thing at March 7, 2013 12:50 AM
---
Comments
You don't think they would present an award to a woman who says she prays for God's blessing on America each and every day. Interesting how they uphold those who hate us.
Posted by: BobF at March 7, 2013 08:44 AM
---