« Are you kidding me?? Sports Illustrated Names Limp Wristed Obama One Of The Most Powerful People In Sports | Main | "Death Panels" in ObamaCare; "Mortality Index" being Developed to Determine Who Gets Treatment »
March 10, 2013
John Kerry Pressured To Make Benghazi Survivors Available
John Kerry Pressured To Make Benghazi Survivors Available

Three Senate Republicans will press Secretary of State John Kerry to make the survivors of the terrorist attacks in Benghazi, Libya, available to a congressional investigation.
Sen. Lindsey Graham (R-S.C.), who has played a leading role in pressing the Obama administration to reveal more information about the attack, which left U.S ambassador Christopher Stevens and three other Americans dead, said he and colleagues will send a letter to Kerry.
"We're going to write a letter. Myself, Sen. [Kelly] Ayotte [N.H.] and [Sen. John] McCain [R-Ariz.] to Secretary Kerry asking to make the survivors available to the Congress," Graham told Fox News host Sean Hannity. "The appropriate committees can interview the survivors about what happened that night."
Graham said the administration's initial account of what happened at the American diplomatic compound, that the attack was a spontaneous protest to an anti-Islamic video, has "collapsed."
Graham, who faces a likely Republican primary challenge in 2014, blasted former Secretary of State Hillary Clinton as oblivious to the dangers posed to the mission in Benghazi.
"We also know that Secretary Clinton did not have a clear idea of the threats in Benghazi because she never received any information coming from Chris Stevens and other people on the ground in Benghazi and Tripoli about the threats they faced," Graham said.
"So she was not clear eyed. She was deaf and blind and before the attack is a clear example of a failed foreign policy, a detached president and a deaf and blind secretary of state," he added.

Some Republican strategists have predicted Graham will shore up his standing among conservative activists at home by bird-dogging the administration on Benghazi.
He relished the opportunity to do so on Fox.
"God bless Fox News," he said. "The media has been absolutely AWOL except for Fox and CBS.
"Can you imagine if this were Bush? And Bush was telling the American people there's no evidence of a terrorist attack here?" he added in reference to former President George W. Bush.
Graham accused the administration of setting up an ill-conceived security operation in Libya because it was determined to create a small American footprint but put American lives at risk.
He said the Libyan government was far too weak to protect American diplomats, which is why Stevens made repeated requests for additional security, requests that were denied.
"They wanted to basically lead from behind and outsource security to a nonexistent government in Benghazi, so the president is the primary culpable party here," Graham said of the administration.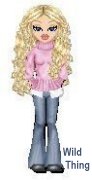 Wild Thing's comment..................
The corruption in this whole thing is all because of Obama and Hillary.
Posted by Wild Thing at March 10, 2013 12:47 AM
---
Comments
I'm still waiting for Kerry's promise to release his military records.
Posted by: TomR, armed in Texas at March 10, 2013 02:25 PM
---