« Disgusting Obama Quotes Saul Alinksy In Speech To Young Israelis | Main | Dictator Obama's 'Homeland' to Scan Emails, Monitor Web Traffic »
March 22, 2013
GOP Leaders Meet on Benghazi, Vow Coordinated Inquiry Into Attack

GOP Leaders Meet on Benghazi, Vow Coordinated Inquiry Into Attack

House Speaker John Boehner convened a special meeting on the Benghazi, Libya, terrorist attack Thursday, bringing in the chairmen of the House Intelligence, Foreign Affairs and Government Oversight committees, as well as Republican Sen. Lindsey Graham of South Carolina, John McCain of Arizona and Kelly Ayotte of New Hampshire, Fox News has learned.
While the three House Committees are conducting independent investigations of the deadly Sept. 11 attack on the U.S. consulate in Benghazi, Government Oversight Chairman Darrell Issa, Foreign Affairs Chairman Ed Royce and Intelligence Chairman Mike Rogers agreed to now pool their findings in a single report that should be complete in "weeks not months."
"There were some members who wanted to have a conversation to kind of compare notes on what we know and what we don't know. And frankly, there's a lot that we still don't know," Boehner said. "It was a friendly exchange of information and some decisions about a way forward."
After the meeting, Rogers, R-Mich., told Fox News the members are taking a fact-based approach, and in the process, they are finding "anomalies" that still need to be addressed more than six months after the attack, in which Ambassador Chris Stevens and there other Americans were killed.
"We want to make sure that we have a full story of what happened, and where there are conflicting stories, we are going to work to de-conflict them," Rogers said. "I think the report will shed light on those decisions, including senior leadership that may have been involved or may not have been involved."
Asked if questions remained about President Obama's involvement in the U.S. response on the night of the Benghazi attack, Rogers responded, "or lack of involvement that evening."
The ranking Democratic member of the House Intelligence Committee, Dutch Ruppersburger, was not at the Thursday meeting, but he told Fox he has no problem with Republican efforts to dig into the Benghazi terrorist attack to fulfill their oversight responsibility.
"Let's get over the politics. There are many issues that we are dealing with. And bring closure to this, but if we don't have all the evidence then we need to continue to look at it," Ruppersburger said.
With gaps in the timeline, lawmakers say they want to question the survivors, as well as government employees and contractors in the military and intelligence community.
"There are people who are there, there are people who are decision makers in the intelligence community, in the State Department, in the Department of Defense, and there are people who still want to communicate things. And we want to make sure all those folks have an opportunity to have that discussion," Rogers said.
In recent letters to the State Department and CIA, Ayotte, McCain and Graham asked for the Benghazi survivors to be made available for congressional investigators to question. Graham told Fox News, in an interview with Bret Baier, that he'd spoken to survivors who claimed they had been told not to talk.
"I've had contact with some of the survivors. Their story is chilling. They feel afraid to tell it. It's important they come forward to tell their story," Graham said. "Some are back working for the government. Some are still injured. The bottom line is they feel that they can't come forth. They've been told to be quiet."
The State Department has been non-committal about making its employees and contractors who were in Benghazi available to investigators. An agency spokesperson said in a statement, "The CIA respects requests from Congress and we will provide a response through the appropriate oversight committees."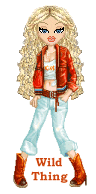 Wild Thing's comment..................
Please no more promise....it is way past going after the truth with all the power available.
Posted by Wild Thing at March 22, 2013 12:50 AM
---