« Applying for Obama's Socialized Medicine (ObamaCare) No Easy Task | Main | So Many Lies.....Obama and Jay Carney on Who Cancelled The White House Tours? LOL »
March 14, 2013
Global Image Of America Tanks…You Can Blame Obama for this!
Worldwide approval of U.S. leadership dipped considerably during President Barack Obama's fourth year in office — but it increased in some countries, including Mexico.
The median approval rating for U.S. leadership for 130 countries was 41 percent in 2012, down 8 percentage points from the 49 percent approval during Obama's first year in office, according to a Gallup poll released Wednesday.
"This shift suggests that the president and the new secretary of state may not find global audiences as receptive to the U.S. agenda as they have in the past. In fact, they may even find even once-warm audiences increasingly critical," Gallup's Julie Ray wrote.
In Mexico, U.S. leadership had a 37 percent approval — an 11-percentage-point increase from 2011, according to Gallup.
"Some of the increase may stem from Mexicans' optimism about future U.S.-Mexican relations after Obama welcomed then-President-elect Enrique Pena Nieto to the White House in late November 2012 and pledged cooperation on trade and immigration reform," Ray wrote.
In Europe, U.S. leadership dipped from 42 percent in 2011 to 36 percent for last year.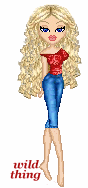 Wild Thing's comment...............

Obama is a total embarrassment to our country and there is nothing about him that represents what our country has stood for in my lifetime. Go to hell Obama!!
Posted by Wild Thing at March 14, 2013 02:44 AM
---
Comments
I would sure not look for increasing world approval with John Kerry as SecState.
Posted by: TomR, armed in Texas at March 14, 2013 11:35 AM
---