« Like His Father ( Israel hater Ron Paul), Rand Paul Votes With Democrats to Confirm Obama's Anti-Israel Pick Chuck Hagel as Defense Secretary 58-41 | Main | Obama and WH Threatens Bob Woodward ...."YOU WILL REGRET DOING THIS" »
February 27, 2013
Traitor and Mentally Challenged John Kerry Says Americans 'Have a Right to Be Stupid'
John Kerry Says Americans 'Have a Right to Be Stupid'

Secretary of State John Kerry offered a defense of freedom of speech, religion and thought in the United States on Tuesday telling German students that in America "you have a right to be stupid if you want to be."
"As a country, as a society, we live and breathe the idea of religious freedom and religious tolerance, whatever the religion, and political freedom and political tolerance, whatever the point of view," Kerry told the students in Berlin, the second stop on his inaugural trip as secretary of state.
"People have sometimes wondered about why our Supreme Court allows one group or another to march in a parade even though it's the most provocative thing in the world and they carry signs that are an insult to one group or another," he added.
"The reason is, that's freedom, freedom of speech. In America you have a right to be stupid – if you want to be," he said, prompting laughter. "And you have a right to be disconnected to somebody else if you want to be.
"And we tolerate it. We somehow make it through that. Now, I think that's a virtue. I think that's something worth fighting for," he added. "The important thing is to have the tolerance to say, you know, you can have a different point of view."
Kerry made the comments on his first foreign trip since becoming secretary of state on February 1. After one-night stops in London and Berlin, he visits Paris, Rome, Ankara, Cairo, Riyadh, Abu Dhabi and Doha before returning to Washington on March 6.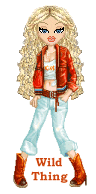 Wild Thing's comment.................

What a total jerk ! Just like Obama did when he spoke in other countries and also here in our own country..... putting down America and Americans.
Posted by Wild Thing at February 27, 2013 04:55 AM
---
Comments
Kerry proves that Americans also have the right to be traitors and assholes.
Posted by: TomR, armed in Texas at February 27, 2013 10:59 AM
---
..did the French-Looking Jean Kerrie also declare his support for a country that did not exist ?
Posted by: Willy at February 27, 2013 01:19 PM
---