« Obama's Department Of Homeland Security Is Buying 450 Million New Bullets | Main | Juan Williams: Liberal media will 'shut you down, stab you, kill you, fire you' if you disagree »
February 24, 2013
Ted Cruz Not Backing Down: Yes, Harvard Law's Faculty Is Infested With Marxists

Ted Cruz Not Backing Down: Yes, Harvard Law's Faculty Is Infested With Marxists

Sen. Ted Cruz's office has chided the New Yorker for calling a three-year-old speech news, but has confirmed that the Texas Republican believed that the Harvard Law faculty had numerous self-described Communists.
Cruz, according to the New Yorker, said that there were a dozen Marxists on the law school faculty committed to overthrowing the U.S. government when he attended Harvard during the 1990s. But according to Cruz, there was but a single Republican on the same faculty.
Catherine Frazier, a spokeswoman for the senator, told a conservative website that the Texas Republican's 2010 speech was substantively correct.
"It's curious that the New Yorker would dredge up a three-year-old speech and call it 'news,'" Frazier told The Blaze.
"Regardless, Senator Cruz's substantive point was absolutely correct: in the mid-1990s, the Harvard Law School faculty included numerous self-described proponents of 'critical legal studies' — a school of thought explicitly derived from Marxism – and they far outnumbered Republicans."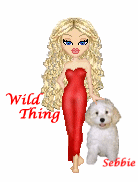 Wild Thing's comment...................

Hang in their Senator Cruz, we like it when you speak out.
Posted by Wild Thing at February 24, 2013 12:44 AM
---