« A meteor strike over a Russian city has blown out windows and has injured many, various reports indicate | Main | Because Of OBAMA......Americans Continue to Renounce Citizenship Over High Taxes »
February 16, 2013
Obama's State of the Union lowest-rated since 2000

Obama's State of the Union lowest-rated since 2000

33.5 million Americans watched President Obama's State of the Union address , the lowest turnout since President Bill Clinton's final State of the Union address in 2000, according to newly released Nielsen ratings.
Obama's totals also marked a significant decline from the first second-term addresses of his predecessors. President George W. Bush's first second-term State of the Union address, in Feb. 2005, drew 39.4 million viewers. President Clinton's first second-term address, in Jan. 1997, drew 41.1 million.

In general, viewership for Obama's State of the Union addresses has been in constant decline. He drew 52.4 million in 2009, 48.0 million in 2010, 42.8 million in 2011 and 37.8 million in 2012. His 2013 address was the second-lowest rated since Nielsen began recording viewership in 1993.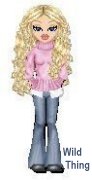 Wild Thing's comment..................

I can't stand to hear his voice and I hate seeing him so I am not surprised at all for the low rating.
Posted by Wild Thing at February 16, 2013 01:47 AM
---
Comments
I refused to watch it. Turned it on for about 30 seconds and had to turn it off. The sight of him along with his voice sickens me. It also sickens me to think I gave over 20 years of my life defending this great nation and to think this nation elects, twice, someone like Obama as its president. We need to start praying the nation holds up till 2016 and an honorable American gets elected president and can undo the harm he's done. Unfortunately, it'll take someone of the caliber of Ronald Reagan to be that person.
Posted by: BobF at February 16, 2013 11:40 AM
---