« Krauthammer: Obama's Energy Policies Are Complete Contradiction From Reality & Ultimately Reality Wins | Main | Liberal Dem Senators To Introduce "Comprehensive" Global Warming Bill, Would Tax Carbon Emissions »
February 14, 2013
Obama's CIA Has "Flatly Refused" to Give Up Benghazi-Related Documents
CIA Has "Flatly Refused" to Give Up Benghazi-Related Documents

Senator Raymond Burr says Obama CIA has "flatly refused" to give the senate some Benghazi-related documents.
Obama was first briefed about the Benghazi attacks three hours after it began when he met with his staff for a previously planned meeting. That was it. He never followed up. He was AWOL and four Americans including the Libyan ambassador were slaughtered.
And now the CIA doesn't want to turn over all of the Benghazi document.

Sen. Richard Burr, a member of the Senate Select Committee on Intelligence, said that the CIA has "flatly refused" to give some Benghazi-related documents to the committee, which is conducting an investigation of the Sept. 11, 2012 terrorist attacks on the State Department and CIA personnel and facilities in Benghazi, Libya.
Sen. Burr made the assertion last week at the confirmation hearing for John Brennan, whom President Barack Obama has nominated to be director of the CIA. Brennan currently serves as the president's counterterrorism adviser.
"Mr. Brennan, as you know, the committee's conducting a thorough inquiry into the attacks in Benghazi, Libya," Sen. Burr said. "In the course of this investigation, the CIA has repeatedly delayed and in some cases flatly refused to provide documents to this committee."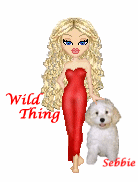 Wild Thing's comment..........................
Obama is guilty as heck and all those ar9ound him are guilty too. If they aren't then they would want to show the world they are innocent. IMO
Obama will get away with everything he has done. It makes me sick.
Posted by Wild Thing at February 14, 2013 12:48 AM
---
Comments
The obama administration has completely foregone the rule of law. America is gravely weakened and anarchy is no longer an impossibility.
Posted by: TomR, armed in Texas at February 14, 2013 11:57 AM
---