« America's Enemy Obama Delays Keystone Pipeline Decision For Another 6 Months | Main | 2013 Budweiser Super Bowl Ad — The Clydesdales: "Brotherhood" »
February 02, 2013
Obama LOVES to spend Tax Payers Money....Obama To Get Second Oval Office

Obama To Get Second Oval Office
his summer there will be two Oval Offices in the White House complex, and it won't be a case of double vision.
In preparation for a major, two-year renovation of the West Wing, the government is undertaking extensive work to complete a new executive office for President Obama at the south end of the adjacent Eisenhower Executive Office Building, RCP has learned.
The president's facsimile Oval Office, created as a nearly identical replica of the most famous ovoid room in the world, is slated to be ready for occupancy by August if Obama is ready to move and if design challenges are resolved. The build-out of the new "West Wing quarters" inside the Eisenhower building has begun, but unforeseen construction hurdles may alter plans for the eventual placement of the new office inside the EEOB, according to several knowledgeable sources.
The timing of Obama's move to a substitute executive suite is in part dependent on the president's readiness to begin working in the temporary quarters for what could be as long as two years, sources told RCP. The West Wing phase of a larger, $376 million project begun in September 2010 was put on pause through last year's election, although funding and contracts were ready, the sources said. If Mitt Romney had won in November, Obama would have handed decisions about whether and how to proceed with the rehab project to his successor, they added.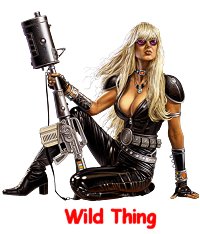 Wild Thing's comment............

A fake office for a fake president. Every single day he makes my blood boil with anger. I despise him.
Posted by Wild Thing at February 2, 2013 01:47 AM
---
Comments
A renovation of the West Wing costs 376 million dollars? My gosh, they could build a whole new White House for a lot less than 376 million dollars.
Boy, I would love to see some of the contracts for that renovation and who got them. Sounds like the era of the $20,000 toilet seat is back.
Posted by: BobF at February 2, 2013 11:07 PM
---