« 2013 Budweiser Super Bowl Ad — The Clydesdales: "Brotherhood" | Main | Stupid School!!!! High School Student Suspended For Having A Picture Of A Gun On His Laptop »
February 02, 2013
New York Goes After Law Abiding Decorated Combat Veteran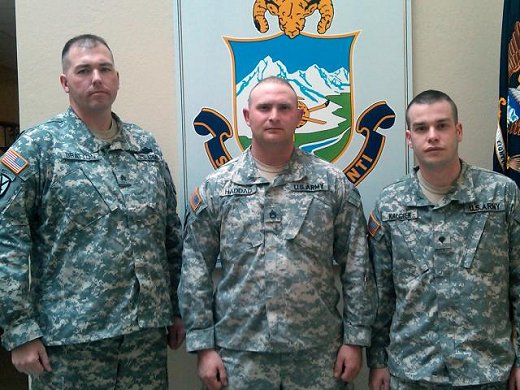 Crackdown: New York Gets Dangerous Decorated Combat Veteran Off the Streets

Nathan Haddad is a highly decorated combat veteran who was medically discharged from the army after 12 years of dedicated service. Now however, Haddad stands accused of violating New York state penal Code – Section 265.02 – which prohibits the possession of "a large capacity ammunition feeding device". He has been charged with five counts of third degree criminal possession of a weapon, for having 30 round AR-15 Magazines in his vehicle.
The magazines were empty.
Haddad now has to wage a legal battle to try and reduce the charges, or face years in prsion.
On Sunday January 6th Staff Sgt. Nathan Haddad, a decorated combat veteran, was driving through Jefferson County New York when he was randomly pulled over for a vehicle check. Haddad, who had five 30 round empty magazines in his possession, was arrested by the Jefferson County Sheriff's Department and charged with five felony counts.
According to Haddad's brother, Michael Haddad, Nathan thought these magazines were legally made before the New York Assault Weapons Ban. When Nathan Haddad was arrested the new ban had not even been fully enacted yet.
This is not a criminal, this is not some thug looking to hurt people; this is a decorated combat veteran who was recently honored by the Philadelphia chapter of Blue Star Mothers and the Union League's Armed Services Council for helping disabled vets get back on their feet.

Haddad's brother has set up a legal defense fund, and says:
My brother, Nathan Haddad, is not only a decorated combat veteran, but models the character qualities that make him the kind of man who goes out of his way to help his fellow man and other veterans. He would not knowingly do anything against the law, compromise his faith and deeply rooted principles, or jeopardize his rights guaranteed by our Constitution.
…
My brother was medically discharged after 12 years of service and does not have the funds necessary needed for Attorney fees, and unless he has adequate defense and gets his charges reduced, he is not going to get the same treatment that David Gregory, a rich, white, liberal, media mogul got. This is a travesty!
Duane Lester of Liberty News adds: "Good thing we got this guy off the streets, huh? Otherwise, there might be some more disabled veterans all providing for themselves and stuff. Sickening."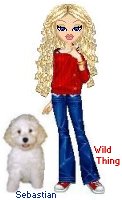 Wild Thing's comment..................
Disgusting to so this to one of our Heroes.
Posted by Wild Thing at February 2, 2013 01:55 AM
---
Comments
They can randomly choose and search your vehicle? I didn't think they could legally do that unless you committed an infraction? I don't know why but for some reason, there seems more to this story.
Going to send this to a family member who's a retired LEO in NY and ask him.
Posted by: BobF at February 2, 2013 09:42 AM
---
New York has some laws that Karl Marx would be envious of. New York also seems to have some real asshole cops that enforce those ridiculous laws. Over zealous cops are as dangerous as over zealous legislators.
Posted by: TomR, armed in Texas at February 2, 2013 11:35 AM
---
Just heard back from my cousin in NY who is a 2nd Amendment supporter and retired Deputy Sheriff. He said this threw up a flag for him because random stops like this are illegal in NY.
Posted by: BobF at February 2, 2013 11:52 AM
---