« Action movie star Steven Seagal teams with 'America's Toughest Sheriff' to train armed school posse | Main | THIS IS HUGE! "Obama Was AWOL" On Night Of Benghazi Attacks »
February 10, 2013
Limbaugh: Why Was Obama Disengaged On Night of Benghazi Attacks?
RUSH: I remember in the early days of the aftermath of the Benghazi attack, I remember one of the focal points, one of the questions was, why all this effort to blame the video? Why all this effort to blame forces outside of Washington, to blame protests from a video? And somebody said to me, "Rush, when it gets down to brass tacks what's gonna be revealed is, where was Obama?" That's what they're trying to massage here. And the way it was explained to me was, the question, was Obama disengaged, meaning could he be found? We just heard Panetta say that after five o'clock, that was it, there were no more conversations with Obama. After five that was it, Obama said (paraphrasing), "Look, do what you have to do."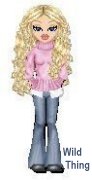 Wild Thing's comment..............

4 AMERICANS are dead and IMO Obama is very much partly to blame, for his not doing what needed to be done. Obama could care less about any American life.
Posted by Wild Thing at February 10, 2013 12:45 AM
---