« Ted Cruz Not Backing Down: Yes, Harvard Law's Faculty Is Infested With Marxists | Main | Gov. Rick Perry: Texas Going Blue "Is The Biggest Pipedream I Have Ever Heard" »
February 24, 2013
Juan Williams: Liberal media will 'shut you down, stab you, kill you, fire you' if you disagree

Fox News political analyst and "Special Report" panelist Juan Williams said in an interview with The Daily Caller's Ginni Thomas that mainstream media outlets "stab" and "kill" dissenting voices.
Williams was fired from National Public Radio in 2010 after saying he sometimes gets "nervous" when seated on an airplane with Muslims, while making a broader point about the importance of religious tolerance.
"I always thought it was the Archie Bunkers of the world, the right wingers of world, who were more resistant and more closed-minded about hearing the other side," he said. "In fact, what I have learned is, in a very painful way — and I can open this shirt and show you the scars and the knife wounds — is that it is big media institutions who are identifiably more liberal to left-leaning who will shut you down, stab you and kill you, fire you, if they perceive that you are not telling the story in the way that they want it told."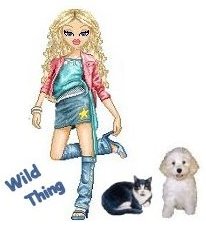 Wild Thing's comment...............
Juan is learning little by little the huge difference we all have always known about the media.
Posted by Wild Thing at February 24, 2013 12:48 AM
---