« Status of Gun Industry | Main | Alabama: 5-Year-Old Boy Held Hostage Nearly a Week is Safe, Man Who Held Him Hostage is Dead »
February 04, 2013
Hero! American Sniper Navy SEAL Chris Kyle Killed while Trying to Help Fellow-Soldier Recover from PTSD

Hero American Sniper Navy SEAL Chris Kyle Killed while Trying to Help Fellow-Soldier Recover from PTSD
Famed Navy SEAL Chris Kyle slain at gun range in N. Texas
A former U.S. Navy SEAL who gained recognition during the Iraq War was one of two people fatally shot southwest of Fort Worth on Saturday

American Hero, former Navy SEAL, Chris Kyle, has been shot and killed while at the "Rough Creek Lodge" near Fort Worth, Texas. Kyle was known as the "American Sniper," and was reportedly trying to help a fellow soldier who was suffering from Post Traumatic Stress Disorder. The soldier he was trying to help reportedly turned his gun on Kyle and another man while at a shooting range with them and shot them both at point-blank range.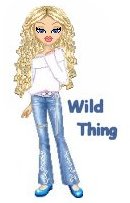 Wild Thing's comment.............

HORRIBLE!!!!!

Chris Kyle will never ever be forgotten. This is heartbreaking what has happened to him.
Posted by Wild Thing at February 4, 2013 12:55 AM
---
Comments
This is one of the saddest stories in a long time. Two vets killed trying to help a third veteran who is mentally deranged. Three families now suffering unbelievable loss and sorrow. No answers to this.
Posted by: TomR, armed in Texas at February 4, 2013 12:20 PM
---
When I first heard about this I thought hell no this can't be right, sad to say it was. I read his book
and it was one that was hard to put down. If this points a finger at PTSD and finally gets the treatment
this kids,( I'm 73 so my 23 year old Firefighter grandson seems like a kid) deserve and rightly have
coming too them. The Suicide rate for our Military is embarrassing and disgusting and is out of line.
Leadership from the top on down has to pick up the slack and take care of what we entrust to them.

Posted by: Gator at February 4, 2013 09:22 PM
---