« General on Benghazi: 'We Never Received a Request for Support from the State Department on Benghazi' | Main | Obama Was ABSENT Night of Benghazi Massacre …(Obama Went to Bed) »
February 08, 2013
General Dempsey "Surprised" Hillary Clinton Didn't Know About Cable From Benghazi Consulate…

General Dempsey "Surprised" Hillary Clinton Didn't Know About Cable From Benghazi Consulate…

General Martin Dempsey, the chairman of the Joint Chiefs of Staff, appeared to be unaware that then-Secretary of State Hillary Clinton testified that she did not see a cable from Ambassador Christopher Stevens in August of 2012 in which the late ambassador warned the consulate in Benghazi was not safe from attack. Republican senator Lindsey Graham asked Dempsey about Clinton's testimony.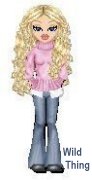 Wild Thing's comment...............

So many lies from Obama and Hillary and we know they will get away with it....they always have.
Posted by Wild Thing at February 8, 2013 01:50 AM
---