« Gov. Rick Perry: Texas Going Blue "Is The Biggest Pipedream I Have Ever Heard" | Main | Michelle Obama Buts In At Oscars presenting Best Picture award ~ Go Away Michelle!! »
February 24, 2013
Fans Injured at NASCAR Nationwide Series Race After Car Slams Into Fence

Fans Injured at NASCAR Nationwide Series Race After Car Slams Into Fence.....
PLEASE CLICK HERE to see photos.

....reported that a child is among the two who are critically injured.
Officials say the number of fans injured is now 28. In the latest from The Associated Press, Daytona International Speedway President Joie Chitwood said, "We'll be ready to go racing" and is confident the track will be repaired in time Sunday for the Daytona 500.
Chitwood doesn't anticipate moving any fans from those affected seats for Sunday's race. He said the fence that separates the track from the seats will be repaired. The grandstands where fans were injured are about 200 feet from the start-finish line.

.....at a press conference that 14 people were transported off property and another 14 people were treated at their on-track care center.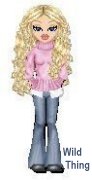 Wild Thing's comment.................
I hope they will all be ok. They might also be discussing what happened at the race today.
Posted by Wild Thing at February 24, 2013 12:55 AM
---