« Obama's Deep Contempt For The Rule Of Law | Main | Happy Birthday President Ronald Reagan - America's Greatest President!!! »
February 06, 2013
Ed Meese: Reagan Could Teach Obama Much About Constitution
With Ronald Reagan's birthday approaching on Wednesday, Feb. 6, his former Attorney General Edwin Meese shares with Newsmax his remembrances of the 40th president — and says President Obama could learn a lot from the Gipper's legacy.
Meese headed the Justice Department from 1985 to 1988 and was also a Reagan adviser and member of the National Security Council during the Reagan administration. He currently holds the Ronald Reagan Chair in Public Policy at the Heritage Foundation and is Chairman of Heritage's Center for Legal and Judicial Studies.
"I remember Ronald Reagan as one of our greatest presidents," Meese tells Newsmax.
"He was a man of good humor, a great sense of humor, great optimism; a man who led the country successfully out of the depths of a serious recession, one of the most serious economic crises we've had since the 1930s; a man who developed a foreign policy that ultimately led to the end of the Cold War; a man who built up our national defense strength and who served the country very well, and that's why he is regarded by so many of our people as one of the nation's greatest presidents."

Asked if he could compare and contrast Reagan's presidency with that of President Obama.......
Meese responds: "I really can't because there's no comparison."


As for what Obama could learn from Reagan's legacy,
Meese observes: "He could learn a lot about the Constitution and following the Constitution. He can learn about having a foreign policy that serves America's best interests, as well as the interests of peace in the world. He can learn a lot about spending controls and he can learn a lot about having an economic program and a domestic program that follows the precepts of limited government as well as promoting individual liberty and freedom.
"So there's an awful lot he could learn, but so far he hasn't indicated any intent to learn."
Meese also tells Newsmax about Reagan's widow Nancy Reagan and what she's doing to keep President Reagan's legacy alive.
"I've spoken with her a few months ago and I've kept in touch with the Reagan Library people and her staff. So I keep up on how she's doing and she's doing an excellent job of promoting properly the legacy of her husband.
"She has been very active in the work of the presidential foundation, the presidential library. The last time I was actually with her was out there at the library and she's certainly carried on in excellent fashion in terms of President Reagan's legacy."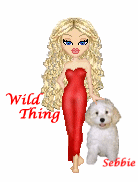 Wild Thing's comment....................
Thank you Ed Meese. President Reagan was truly the best and greatest president in my lifetime.
Posted by Wild Thing at February 6, 2013 01:47 AM
---