« Obama classmate: There is a reason Obama refuses to release his college records | Main | Dr. Benjamin Carson: "We Need to Abolish the Victim Mentality. . . Entitlement is Antithetical to Societal Success" »
February 12, 2013
Dr. Ben Carson On Criticizing Obamacare: "Somebody Has To Stand Up To The Bullies"
Dr. Ben Carson On Criticizing Obamacare: "Somebody Has To Stand Up To The Bullies"
DR. BENJAMIN CARSON: There are a group of people who would like to silence everybody and have everybody go along to get along, but that's not going to be very helpful for us in the long run, in terms of solving our problems. And somebody has to be courageous enough to actually stand up to, you know, the bullies.
DR. CARSON: One of the things I also said during the speech is there will be some people who will say, 'but you're a doctor and you're a surgeon, you should be sticking to that.' And I mentioned the fact that five physicians signed the Declaration of Independence and were involved in the framing of the Constitution and the Bill of Rights and several other things.
There's absolutely no reason at all that physicians, scientists, shouldn't be involved in things that affect all of us. We're people who've learned how to make decisions based on facts, empirical data, rather than on ideology, and one of the geniuses, one of the real things that made us a great nation, is that we brought people from all backgrounds into the legislative process. So that all of us would be able to place our interests there and we've gone significantly away from that.
And no one goes up to a lawyer and says why are you getting involved in this, that and the other thing. I don't see why they would say it to a physician, who has more education than anyone else in society.
DR. CARSON: There's no question that [President Obama] has advocated, you know, basically a policy of tax the rich. And I have advocated a policy that comes from the Bible, which is a very fair policy of proportional taxation. If it was good enough for God, why wouldn't it be good enough for us? The minute you deviate away from that, you begin to get into all kinds of biases. And one could legitimately make the argument that the rich pays too many taxes. The top 1% pays 37% of the taxes, the top 5% [pays] 59% of the taxes, but they don't make that much of the income. One could make that argument.
NEIL CAVUTO, FOX NEWS: Obviously, you got a quite a round of applause there. Some in that room and elsewhere since that video has gone viral have said you should run for president. What do you think of that?
DR. BENJAMIN CARSON: Well, actually I've had people tell me that for many years now. If I had a nickel for everybody who told me that, I could finance my campaign.
CAVUTO: You and me both. You and me both. Your reaction to that is what? I mean, you don't think that's for you? You want to be a doctor and help people, what?
DR. CARSON: I've always said if God grabs me by the collar and sticks me in that arena, that's the only way that I'll do it. But, no, I'm actually going to retire in June from surgery. I will still teach, I will still be involved, but I'm going to retire from surgery, so it does open up a lot of possibilities for me. I'm very focused on education and getting the populace back to where it used to be -- like back in 1831 when Alexis de Tocqueville was so impressed -- because an uneducated populace will fall for anything.
And if you and you talk to most people, they mean well but they don't have much of a breadth of education, of knowledge, of understanding of what the real issues are and, therefore, they listen to pundits on television who tell them what they're supposed to think and they keep repeating that and pretty soon they say, 'Oh, well that must be true.' (Your World, February 11, 2013)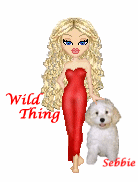 Wild Thing's comment............
I agree, people need to stand up to Obama. Enough of this weakness from our side, we did not elect people to kiss up to the dictator.
Posted by Wild Thing at February 12, 2013 01:47 AM
---
Comments
Hmmmm .... After he retires in June. Maybe??
Posted by: TomR, armed in Texas at February 12, 2013 12:42 PM
---