« Wal-Mart's New Veteran Greeters - video LOL | Main | Amazing Cat Dries Her Face with a Towel »
February 17, 2013
Colorado government may force gun company out of the state

Colorado government may force gun company out of the state

The Democratic-controlled Colorado House of Representatives gave early approval to a bill limiting ammunition magazines to 15 rounds on a voice vote Friday, despite threats by at least two companies to close shop and move to a more gun-friendly state.
One of those companies, Magpul, makes 30-round magazines for sale to military customers, as well as other equipment for assault rifles. Alfred Manufacturing, a third-generation Colorado company, also said it would relocate if the bill becomes law.
The bill specifically exempts magazine manufacturers and their employees from prosecution, but Magpul Chief Operating Officer Doug Smith has said the company will move out of Colorado on general principle. Magpul employs about 600 people.
The state House of Representatives will officially vote on this and other gun control bills on Monday. Vice President Joe Biden, who is vacationing in Colorado this weekend, called Democratic lawmakers and encouraged them to stick to their guns, according to FOX31 Denver.
During hours-long debate Friday, some in the Republican minority thought that the threat of losing jobs might make some Democrats think twice about passing a bill that even some of its supporters admitted wasn't perfect and may not curtail gun violence.
"The issue here is not the size of the magazine," said Republican Rep. Jim Wilson. "This issue is the Democrats trying to pass something in the heat of battle."
Although bill sponsor Democratic Rep. Rhonda Fields spoke passionately about how the ban would save lives — "I firmly believe that high capacity magazine clips have no purpose except in a theater of warfare," she said — other Democrats conceded that the measure bordered on symbolic.
Democratic Rep. Lois Court said that one purpose of passing laws was to make a statement about "what kind of society we believe ourselves to be."
She said that the shooting at Sandy Hook Elementary School was the last straw for people looking for stricter gun control laws and she compared it to the 1963 Birmingham church bombing that killed four young girls, a tipping point in the civil rights debate.
"[Sandy Hook] was one of those galvanizing historical moments," she said. "That's what this is about."
Democratic Rep. Sue Schafer made similar comments in urging a yes vote on the bill, but used the 2012 theater shootings in Aurora as her point of reference, calling it a "wake-up call."
The bill, she said, is "not perfect, but it's something a little bit better than what we have now."
Democratic Rep. Claire Levy called the bill a "constructive first step," and urged its passage even while conceding that it wouldn't end gun violence.
"High-capacity magazines have the potential to cause a massive amount of death in a very short period of time," she said. "We need to do something, and this is the right thing to do."
Not all Democrats voted for the bill. Rep. Edward Vigil, a Democrat who represents a rural district in southern Colorado, said he didn't relish breaking from his party on this issue, but that he is a longtime supporter of Second Amendment issues.
"It's difficult not to go home with those you dance with, if you know what I mean," he said. "But some of us in rural Colorado that have constituents with rural values and who believe that (such a ban is) a slippery slope, have to be cognizant of that."
Republicans pulled out all the stops in arguing against the ban, citing everything from mental illness to a "pill-popping society" for causing horrific violence, and calling it an unenforceable feel-good proposal that limits law-abiding citizens' ability to defend themselves while doing nothing to curb gun violence. One lawmaker even amended the age-old argument that "guns don't kill people" by noting that magazines themselves have never killed anyone.
Continue reading click here............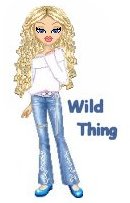 Wild Thing's comment...............

It is such a totally weak argument to say that guns kill people, as though the gun walks out the door and looks for people to shoot. The left sure hates to blame the bad guy for the murders we have seen happen. They will go to any lengths to try and force their control agenda on Americans.
Posted by Wild Thing at February 17, 2013 12:40 AM
---
Comments
If Colorado passes that law, then those companies need to move.
Most of the premier gun manufactures in America are located in states that either outlaw or severely restrict their products. Many of these companies are located in New York, Illinois, Massachusetts, and Connecticut. They need to close up shop there and move to more gun friendly states where their products are appreciated and respected.
Posted by: BobF at February 17, 2013 08:45 AM
---
Texas or Oklahoma would gladly welcome Magpul. They make excellent products.
Sadly, Colorado is swinging left. It is a beautiful place and my favorite vacation spot. But liberals moving in from other states are ruining Colorado. Maybe that will change. I will pray it does so.
Posted by: TomR, armed in Texas at February 17, 2013 11:53 AM
---
Idaho would welcome the company with open arms.
We are very much pro gun.
Posted by: Gator at February 18, 2013 10:59 PM
---