« Sen. Ted Cruz to Liberal Media: "Knock Yourself Out" Attacking Me! "But for Every 10 Stories Attacking Me, Perhaps Write One Story on Chuck Hagel's Record" | Main | New NRA Ad BLASTS Clinton, Obama and Fellow DC Elites For Marginalizing Law-Abiding Americans »
February 21, 2013
Audience Cheers When Leno Says Obama 'Doesn't Understand Economics'
Audience Cheers When Leno Says Obama 'Doesn't Understand Economics'

AY LENO: Hey, over the weekend, President Obama, you know that, President Obama played golf with Tiger Woods. And Tiger said the president was a very good golfer for a guy who only plays five days a week. You know, so, that's pretty good.
Actually, you know what the president's handicap is? Anybody know? Doesn't understand economics. That's the handicap. But other than that, other than that, he's fine.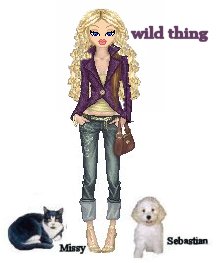 Wild Thing's comment..................
Jay is ok, I can take him more then most of the others. He doesn't seem to be so hateful like David Lettermen is all the time.
Posted by Wild Thing at February 21, 2013 01:40 AM
---
Comments
Those audiences are usually liberally biased. However, given a third chance, I wonder how many would still vote for obama or not vote at all.
Posted by: TomR, armed in Texas at February 21, 2013 10:04 AM
---
Leno's audiences seem to be a bit liberally biased at times. So this is refreshing. However, I wonder how many of these people would vote again for obama or maybe not vote at all.
Posted by: TomR, armed in Texas at February 21, 2013 10:08 AM
---