« Janitor Fired for Defending the American Flag | Main | Limbaugh: Why Was Obama Disengaged On Night of Benghazi Attacks? »
February 10, 2013
Action movie star Steven Seagal teams with 'America's Toughest Sheriff' to train armed school posse
Action movie star Steven Seagal teams with 'America's Toughest Sheriff' to train armed school posse

PHOENIX — The self-proclaimed "America's Toughest Sheriff" is joining forces with action movie star Steven Seagal to train volunteer armed posse members to defend Phoenix-area schools against gunmen.
Maricopa County Sheriff Joe Arpaio announced the controversial plan in the wake of the Connecticut school shooting in December.
The exercise is planned for Saturday at a closed school site. Sheriff's officers will act as shooters, and 25 teenagers will play the part of students during mock scenarios involving up to three gunmen.
The sheriff's office says Seagal, best known for his roles in movies such as Above the Law and Under Siege, will lead training on hand-to-hand defence tactics, among other techniques, drawing from his expertise in martial arts.
Arpaio's office didn't respond to requests for comment Friday, and Seagal representatives did not return telephone messages from The Associated Press.
Arizona Democratic House Minority Leader Chad Campbell called the plan to use Seagal as an instructor "ludicrous."
"He's making a mockery out of it. You're having a movie actor train people how to protect schools?" Campbell said.

Randy Parraz, president of Citizens for a Better Arizona, also a longtime Arpaio critic, said it's unfortunate the sheriff, known nationally for his tough stance on illegal immigration, is using the Connecticut shooting to grab headlines.
"We'd like to think he would take something like this much more seriously," said Parraz.
The patrols were launched at 59 schools in January. The sheriff announced this week he needs more members to continue the patrols, calling for 1,000 additional citizens to step up and volunteer.
The volunteers, dressed in uniforms and driving patrol vehicles, some authorized to carry guns after training, won't go onto school grounds unless they spot danger, but will instead patrol around the facilities, Arpaio said.
Arpaio says other notable people also have joined his more than 3,000-strong volunteer armed posse, including The Incredible Hulk star Lou Ferrigno and actor Peter Lupus of TV's Mission: Impossible.
Arpaio has faced criticism and lawsuits claiming that his deputies racially profile Latinos during immigration patrols. Arpaio also made headlines last July when he said that President Barack Obama's birth certificate, released by the White House, was a fake.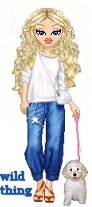 Wild Thing's comment................

I could care less who helps Sheriff Joe IF their intentions are good and they are supportive of what he wants to do.
Posted by Wild Thing at February 10, 2013 12:40 AM
---