« Barack Obama: I'd Get More Done Without FOX News and Rush Limbaugh … Thank God For Rush and FOX | Main | Hillary super PAC readies launch »
January 28, 2013
Two Young Ladies Explain Why They Need An AR-15
Two Young Ladies Explain Why They Need An AR-15

CNN's Piers Morgan has been arrogantly claiming - on seemingly a nightly basis - that no one needs an AR-15.
On his show Thursday, Morgan got a much-needed education on the subject from 22-year-old Celia Bigelow who explained, "I want a gun that can hold a lot of ammo because if I'm faced with an intruder or multiple intruders that come into my home, I want to make sure I have enough ammo to get the job done, especially if they're armed"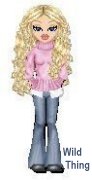 Wild Thing's comment.................
I think the girls did a good job.
Posted by Wild Thing at January 28, 2013 12:55 AM
---
Comments
Excellent.
The one on the right won't let the other one get a word in. You can see she's trying to say something but the other one won't shut up. But, the one on the right does have her act together.
Posted by: BobF at January 28, 2013 07:31 AM
---
I would love to have these gals living next door. That would make me feel safer.
Piers is steadily getting his ass handed to him on a frequent basis on the gun issue. Maybe he will move his obnoxious ass back to Britain even tho they don't want him either.
Posted by: TomR, armed in Texas at January 28, 2013 10:45 AM
---
I am sorry that I do not have the case name and date at my fingertips but back in the 1970's the supreme court concluded that the responsibility of the police was to apprehend criminals, not to prevent crime. We are responsible for protecting and defending our homes. It has always been this way. Crime prevention occurs when would-be criminals have to fear a gun in every home. Props to the two young ladies. People like these give me hope for the younger generation . Meanwhile, why does Piers Morgan always look like he just swallowed a turd??
Posted by: Willy at January 28, 2013 10:54 AM
---
You all are so wonderful, thank you for your comments and input.
Posted by: Wild Thing at January 29, 2013 02:43 AM
---