« GOP Rep. Paul Broun: "Obama Upholds The Soviet Constitution, Not This One" | Main | Medicare Paid Out $91.6 Million To Claims Made By Illegal Immigrants »
January 24, 2013
School District Buys 14 AR-15 Assault Rifles To Keep On Campuses For Student Protection
School District Buys 14 AR-15 Assault Rifles To Keep On Campuses For Student Protection

The Fontana Unified School District Police Department purchased 14 AR-15 assault weapons to protect students in response to recent shootings across the country, but some school leaders and citizens think it's a step in the wrong direction.
FUSD Superintendent Cali Olsen-Binks approved the acquisition of the rifles, which are being stored on campuses in locked safes for responding police officers in the event of an attack.
Fontana Police Chief Rodney Jones and Mayor Acquanetta Warren supported Olsen-Binks' decision.
"It's unfortunate that we have to have that, but it's the best message we can send to anybody that thinks to harm our children," said Jones. "The message we're sending is…not here, not now, we're prepared for you. And if you seek to harm our children, we will neutralize that threat and you will most likely be killed."
Warren said, "Everyone wants children safe. At this time, we as a community, we have to come together and find other ways. But in the interim, our police officers need to be equipped."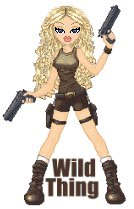 Wild Thing's comment..............

The left will not like this and so what if they don't.
Posted by Wild Thing at January 24, 2013 12:55 AM
---
Comments
OK, let's look at this.
Weapons are kept on campus in a locked safe...good
Weapons are for responding police officers...bad
First of all, by time police arrive on the scene, the attack is well underway and casualties have mounted.
Second, the police have to be able to get to the safe. They may have to fight their way to the area, depending upon where the attacker is.
Solution: Train principal, administrators, and some teachers how to properly fire and use the AR-15's. Any mentally disturbed attacker will know there are heavily armed people already in the building to repel any such attack.
Posted by: BobF at January 24, 2013 09:39 AM
---
Difficult to believe this is in California. Glad to see some school people looking at options like this.
Good points Bob. I think teachers with CHL licenses would be better, but this is a step in the right direction.
Posted by: TomR, armed in Texas at January 24, 2013 11:16 AM
---