« Racist Colin Powell: The GOP Has 'a Dark Vein of Intolerance' [Video] | Main | Teacher Forced To Remove Reagan Quotes From Classroom »
January 14, 2013
Obama To Proceed With Arming Muslim Brotherhood-Ruled Egypt With F-16s And M1A1 Abrams Tanks Despite GOP Opposition

Obama To Proceed With Arming Muslim Brotherhood-Ruled Egypt With F-16s And M1A1 Abrams Tanks Despite GOP Opposition

Egypt's negotiations with the US to acquire F-16 aircraft and M1A1 Abrams tanks are proceeding smoothly, a senior Egyptian military source has said.
The source added that the negotiations are proceeding regardless of statements made by political opponents of US President Barack Obama, in what may have been an oblique reference to calls by US Congressman Vern Buchanan for the suspension of this deal over what he described as the "dictatorship of President Mohamed Morsy."
He also said that news about fresh military assistance or deals always sparks controversies, which tend to subside when the deals are concluded. He alleged that those Congressmen or officials who oppose supplies of advanced weaponry to the Egyptian army belong to the pro-Israel camp.
He added that demands made by some Congressmen to stop weapon deals with Egypt are motivated by electoral interests, adding, however, that the US administration does not take into account the opinions of voters when it makes assistance deals because such deals are connected to higher strategic interests.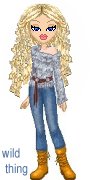 Wild Thing's comment.............
Obama is the Muslim brotherhood in our WH.
Posted by Wild Thing at January 14, 2013 12:47 AM
---
Comments
obama is a muslim. And, obama hates America. That explains everything.
Posted by: TomR, armed in Texas at January 14, 2013 01:11 PM
---