« Love this!!!! Utah Business Owner Fires Two Liberal Employees To Cover Cost Of Obamacare | Main | Horrible Civil rights leader Myrlie Evers-Williams quoted the Pledge of Allegiance During Inauguration and Left Out " under God" on Purpose!!! »
January 21, 2013
Obama Throws Out Marine Legend General James Mattis The Head Of Central Command

Obama Throws Out Marine Legend General James Mattis The Head Of Central Command

"Word on the national security street is that General James Mattis is being given the bum's rush out of his job as commander of Central Command, and is being told to vacate his office several months earlier than planned," reports veteran national security correspondent Thomas E. Ricks.
It now appears likely that Gen. Mattis, a Marine Corps legend, will leave his post as head of America's most important combatant command in March, several months earlier than planned. Ricks continues:
"Why the hurry? Pentagon insiders say that he rubbed civilian officials the wrong way — not because he went all "mad dog," which is his public image, and the view at the White House, but rather because he pushed the civilians so hard on considering the second- and third-order consequences of military action against Iran. Some of those questions apparently were uncomfortable. Like, what do you do with Iran once the nuclear issue is resolved and it remains a foe? What do you do if Iran then develops conventional capabilities that could make it hazardous for U.S. Navy ships to operate in the Persian Gulf? He kept saying, "And then what?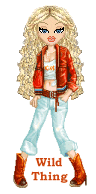 Wild Thing's comment..............
Anything that can weaken our military, that is what Obama loves.
Posted by Wild Thing at January 21, 2013 01:55 AM
---
Comments
Generals are suppose to ask those questions.
Posted by: BobF at January 21, 2013 04:42 PM
---