« Obama To Push Gun Control With Crony Capitalist Tactics Used To Pass Obamacare | Main | Democrat Sen. Heidi Heitkamp: Reported Obama Gun Control Ideas "Way in Extreme. . . And It's Not Going to Pass...." – Video »
January 07, 2013
Obama Third Term? Democrat Rep. Introduces Bill to Repeal the 22nd Amendment Limiting Presidents to Two Terms
Paving the Way for an Obama Third Term? Democrat Rep. Introduces Bill to Repeal the 22nd Amendment Limiting Presidents to Two Terms

Democratic New York Rep. Jose Serrano reintroduced a bill in Congress Friday to repeal the 22nd Amendment, which places term limits on the U.S. presidency.
The bill, which has been referred to committee, would allow Barack President Obama to become the first president since Franklin Roosevelt to seek a third term in office.
H.J. Res. 15 proposes "an amendment to the Constitution of the United States to repeal the twenty-second article of amendment, thereby removing the limitation on the number of terms an individual may serve as President." .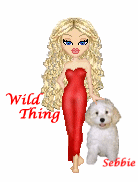 Wild Thing's comment.........................

Not just NO but HELL NO ! There are not enough swear words to describe what a bad idea this is to make it possible for Obama to have a 3rd term of his destruction.
Posted by Wild Thing at January 7, 2013 12:48 AM
---
Comments
It seems that this isn't the first time Serrano has introduced a bill to repeal the 22nd Amendment.
If the 22nd Amendment is repealed, it needs to be retroactive back to 1987 so we can bring President Reagan back.
Posted by: BobF at January 7, 2013 07:42 AM
---