« MSNBC Hag Andrea Mitchell Orders Guest Not To Call Herself "Pro-Life," Tells Her "Anti-Abortion" Is More "Value Neutral" | Main | Moving Company Reports People Fleeing Illinois & New Jersey »
January 10, 2013
NYC Socialist Cesspool: 81% Voted For Barack Obama, Highest Percentage In 114 Years

Obama's 81% New York City Support is Best in 114 Years
Barack Obama's support from New York City in the 2012 election was the highest recorded for a candidate in more than 100 years, according to a final tally of votes.
Obama beat Republican challenger Mitt Romney by 81 percent to 18 percent in the nation's largest city, according to a certified vote count released Dec. 31 by the state board of elections. Some New York ballots were counted late in part because of complications caused by Hurricane Sandy.
Obama's share of the vote is the best showing by a presidential nominee in New York since its five boroughs were consolidated in 1898, according to data compiled by Bloomberg from the state elections board and the 2005 books "America at the Polls" and "The Encyclopedia of New York State."
The results underscore New York's decades-long status as a Democratic bastion where most residents are racial and ethnic minorities. Of the city's 8.2 million residents, 29 percent are Hispanic, 23 percent are non-Hispanic black and 13 percent are non-Hispanic Asian, according to 2011 estimates from the Census Bureau.
"Demographic shifts are permanently changing the political landscape," said Bruce Berg, a political scientist at Fordham University in New York. Census data show New York "is a more minority city than it already was," he said in a telephone interview.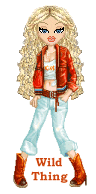 Wild Thing's comment.......................

I can believe it, Nick's brother is a huge Obama freak and is all for everything Obama does and wants to do. It is sickening.
Posted by Wild Thing at January 10, 2013 02:47 AM
---
Comments
I have some extended family that worship at the alter of Obama too.
NY City is a socialist hellhole that sucks the rest of the state dry. I'm originally from Upstate NY and people there always wanted NY City to be made a separate state so their taxes would go down. I remember back in the 70's, gasoline taxes being raised a nickle so the governor could keep a promise to NY City and keep the cost of their public transportation down.
Posted by: BobF at January 10, 2013 07:38 AM
---